Enginearrings for UW Discovery Days, 04/21/2017 – 04/22/2017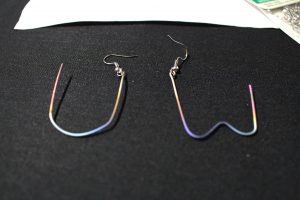 At Engineering Discovery Days, students and faculty from all UW engineering departments share their work with students, teachers, families and the community.
ACES + ECS Enumclaw STEM Expo, 02/09/2017
The Enumclaw STEM Expo is an event hosted in Enumclaw, WA where about 300 elementary to high school students will show up to get hands-on science experience from industry and academia. Last year it was a major success.The outreach activity will be Enginearrings. If you aren't familiar, this is a activity that the Schwartz lab typically does on Discovery Days and it has been specifically requested by Enumclaw.
We are going to need volunteers over the course of January to spend some time treating the titanium that the earrings are made out of, assembling the earrings, and then a few people to travel to Enumclaw to do the event on
Feb 9th
. (Its about 45 min away and there free fun and food).
if you are interested in helping please sign up at this link