CAREER DEVELOPMENT FOR INFORMATION PROFESSIONALS: IA/UX
Speaker #2:
Nick Finck, User Experience Director
 Deloitte Digital

Tuesday, October 16, 12:30-1:20 pm

MGH 420

Lunch provided!
Next up in the Career Development for Information Professionals lunchtime speaker series: Nick Finck, Director of User Experience at Deloitte Digital and a web industry veteran specializing in information architecture, interaction design, usability and user researcher. He's created web and mobile experiences for Fortune 500 companies including Adobe, Intel, REI, Boeing, Google, and Oprah.com.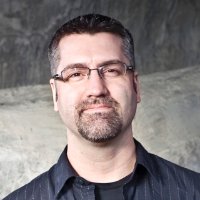 For ten years, Finck was the publisher of Digital Web Magazine, a beloved – and dearly missed – online publication for web professionals. He's still actively involved in the web community, though, and has served as an adviser to events like SXSW Interactive, the Information Architecture Summit, Web Visions, and InfoCamp Seattle. He's also served as a judge at the Webby Awards and the SXSW Web Awards.
About the Career Development for Information Professionals speaker series
AASIS&T UW, AIMS, and IUGA join forces to host this year-long series, in which experienced industry professionals will discuss their roles in the information profession, how they got to where they are, and what they might do on a day-to-day basis. Look for interesting anecdotes, inspiring advice, and the chance to get some of your burning questions about information careers answered!
Each student group will host three speakers per quarter, and ASIS&T UW tackles the fall leg of the series with pros from the IA/UX field.