Letter From the Editor
Greetings Information Students,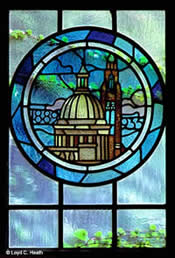 In just a few weeks, the foliage will be changing colors, signaling for you to open your overpriced textbooks and get down to studying. Say goodbye to the summer of the iPhone and the final Harry Potter book. It's time to welcome Drew Carey as the new Bob Barker, and time for someone else to fill the shoes of Michael Vick and promote the sale of Nike footwear. Some items you may have missed during the semi-sunny months: the Nigerian free puppy scam, the launch of the cat cam, a lawsuit against God, and an acronym for the South Lake Union Trolley.
Those are just the type of quality stories you can expect from the Silverfish staff this year. When we're not filling your head with frivolous content, you can expect to hear news about upcoming events, personal experiences from iSchoolers, discussion of library and information science-related issues, and book/movie/concert reviews. Beyond our quarterly issues, you can check out weekly articles and updates on the Silverfish blog. Feel free to contribute pieces and leave comments throughout the school year!
New to the Silverfish this year are two features designed to make your life easier and more fun! First, we are introducing an iSchool Calendar (powered by Google) that will track academic and student group events. No more sifting through dozens of e-mails from four or five different listservs – use the 'fish Calendar to see what's happening in the iSchool community. Be sure to check out all the events going on over the next few weeks, including SALA's Banned Books event on Oct. 4, and InfoCamp Seattle on Oct. 13-4. Second, we will be sharing the Most Ridiculous Library of Congress Subject Headings (such as "Sit-down dancing" and "Merchant mariner's spouses") we can find on a weekly basis. And we invite you to share your unusual discoveries on the blog.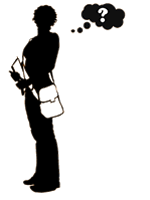 In this issue, we have a ton of information for people new to the MLIS, MSIM, Informatics, and PhD programs. To help ease the transition for first-year students, there's advice from continuing students, introductions to professors, and a synopsis of student groups (so you can get involved on campus). We have tales of experiences from abroad in Amsterdam and Geneva, as well as a stint at the King County Law Library, trips to the ALA conference in D.C. and a visit to the Huntington Library in L.A. In addition, Jack has provided a review of Danny Boyle's latest flick and M.I.A.'s dance-happy release. On behalf of my fellow 'fish officers, we want to wish you a happy fall. Only two months away from turducken and tofurkey season!
Jamie Hancock
Co-Editor Silverfish,'07-'08
The Silverfish Blog, Feed & eNewsletter

http://silverfishnewsletter.blogspot.com
http://students.washington.edu/aliss/silverfish