Silverfish's Summer Reading Lists
Compiled by Anne Dame and Jill Hardy
Now that those final papers, projects and presentation are done, you may be asking yourself what to do with all that spare time. Look no further! Here is a list of fabulous summer reading suggestions compiled from iSchool faculty, staff and students. Kick back, enjoy the sun (hopefully!) and read a good book!
Nancy Pearl's Top 10 (from Winter Quarter BookLust)
Searching for Caleb by Anne Tyler
"Magic for Beginners" by Kelly Link, the title story in her collection
The Lions of Al-Rassan by Guy Gavriel Kay
The Looming Tower by Lawrence Wright
The Grand Sophy by Georgette Heyer
A Gay and Melancholy Sound by Merle Miller
Cryptonomicon by Neal Stephenson
By George by Wesley Stace
Sunshine by Robin McKinley
Tam Lin by Pamela Dean
Trent Hill
The Donut: A Canadian History by Steve Penfold
Magical Thinking by Augusten Burroughs
Into Thick Air: Biking to the Bellybutton of Six Continents by Jim Malusa
Michael Palmer, as many of his collections of poetry as I can get my hands on
Tunesmith: Inside the Art of Songwriting by Jimmy Webb
Dian Silver
River of Gods by Ian McDonald--India in the year 2047. 'Ware the Krishna Cops.
World War Z: An Oral History of the Zombie War by Max Brooks--the FIRST oral history of the Zombie War.
Here Comes Everybody! by Clay Shirkey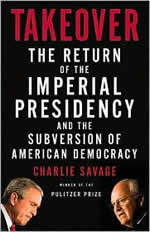 Stuart Sutton
The Omnivore's Dilemma: A Natural History of Four Meals by Michael Pollan
Animal, Vegetable, Miracle: A Year of Food Life by Barbara Kingsolver
Takeover: The Return of the Imperial Presidency and the Subversion of American Democracy by Charlie Savage
Mike Crandall
Life, A User's Manual by Georges Perec. Not for the faint of heart, this novel by a French librarian (who also wrote an entire novel without using the letter "e"- English translation is called "A Void") is a labyrinthine set of stories about people in an apartment building- all linked, all intertwined, and all part of a much larger structure that holds the entire novel together. It made my head hurt.
If on a Winters Night a Traveler by Italo Calvino. ". Another winding set of stories within stories, told by the master of Italian story tellers. If you like this one, I recommend all of his other books, of which there are many, ranging from essays to science fiction to short stories to pure fantasy that seems so real you can live it as he writes.
Godel, Escher, Bach: An Eternal Golden Braid by Douglas Hofstadter. Another twisting complex work, of non-fiction this time, that explores the world of artificial intelligence, mathematical modeling, and music, in a way that you'll never forget once you've made it through. And if you like this, and Georges Perec, you'll love his other book "Le Ton beau de Marot: In Praise of the Music of Language", in which he explores translation and uses passages from "A Void" as examples.
I See a Voice by Jonathan Ree. Ever wonder about where sign language came from, how it works for those who are hearing impaired, and how it maps to our spoken words? This book takes you there through history, linguistics and geography. Written by a philosopher, and it shows.
Wooden Boats: In Pursuit of the Perfect Craft at an American Boatyard by Michael Ruhlman. A delightful inside look at some modern craftsmen who are keeping alive an ancient art form. From personal lives to business travails, this book gives a wonderful glimpse into a small but vibrant community of people who care about what they're doing.
The Piano Shop on the Left Bank: Discovering a Forgotten Passion in a Paris Atelier by Thad Carhart. Another story of craft and care, this time centered on music and the hands that make the instruments.
Annals of the Former World by John McPhee. A tetralogy of works by one of my favorite writers, who has written about everything from the New Jersey gardeners who supply New York with fresh produce to the story of a rogue airship designer who invented a space shuttle like airship. This set of works covers the geological evolution of North America through road trips with the people who figured it out, and if you think geology is boring, you'll be in for a surprise after spending some time with McPhee.
Ella Minnow Pea by Mark Dunn. A short, thoroughly entertaining novel about a young girl who defies the authorities as they progressively ban use of letters from the alphabet as they fall off the statue of the town founder.
A Tour of the Calculus by David Berlinski. If you're like me, and took calculus without ever really understanding what it was about, read this book. It opened up more than a few windows and doors for me, as Berlinski traces the historical and logical evolution of this elegant construct for describing the universe. He ends by showing why it doesn't work anymore for the science we need to do from here on, and if you are interested, has written a sequel called "The Advent of the Algorithm" which takes you into the modern world of chaos.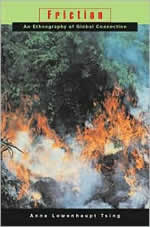 Martin Criminale
The Amazing Adventures of Kavalier & Clay by Michael Chabon
Dave Hendry
Friction: An Ethnography of Global Connection by Anna Lowenhaupt Tsing
Marie Potter
Maiden Voyage by Tania Aebi. Good read and you get swept up in her story as she sails around the world on her own. She was actually the first American woman, and the youngest person, to sail alone around the world (1988).
Marie's Emails by Marie Potter. It is still good to check your email from your favorite MLIS Academic Advisor, just in case something important comes up. =)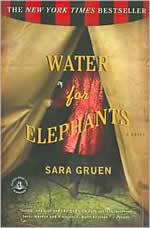 Grace Whiteaker
The Other Boleyn Girl by Phillipa Gregory
Pompeii by Robert Harris
Water for Elephants by Sara Gruen
The Red Tent by Anita Diamant
Everything Bad is Good for You by Steven Johnson
Perfect Madness: Motherhood in the Age of Anxiety by Judith Warner :-)
Anne Dame
All the Way to Lhasa by Barbara Helen Berger. The illustrations in this children's tale from Tibet are absolutely glorious. Check it out!
First They Killed My Father by Loung Ung. A heart-wrenching tale of Cambodian life under the Khmer Rouge.
The Wednesday Wars by Gary Schmidt. Written by a professor at Calvin College, where I did my undergraduate work, this is a surprisingly good piece of juvenilefiction where a young boy learns a lot about life, assumptions, and friendship. (I was prepared for it to be some preachy, conservative piece of drivel. It isn't.)
Jayson Curry
Earth by David Brin. This sci-fi classic considers a future in which several consecutive eco-catastrophes have led to radical changes in culture, economics, politics, and the way information is shared.
Joe Janes
The Man Who Made Lists, the biography of Roget by Joshua Kendall (in the mode of The Meaning of Everything and The Professor and the Madman about the Oxford English Dictionary).
Much more fun one would be the collected works of Christopher Moore; I enjoyed Bloodsucking Fiends and Lamb: The Gospel According to Biff, Christ's Childhood Pal, and there are more where that came from!
Erin Wieble (Henry Art Gallery)
Cloud Atlas by David Mitchell
Paul Nasenbeny (Corbis)
Cloud Atlas by David Mitchell
Treasure Island by Robert Louis Stevenson
Ambient Findability by Peter Morville
Dyan Smith Chandler (Corbis)
Ross Fuqua (Corbis, incoming MLIS candidate)
And Then We Came To The End by Joshua Ferris.
>
September 20 2008
Vol. XIII Issue 1




What was the iSchool reading this summer?

Nancy Pearl: Searching for Caleb, Cryptonomicon
Trent Hill: The Donut: A Canadian History, Tunesmith
Stuart Sutton: Animal, Vegetable, Miracle: A Year of Food Life
Mike Crandall: Annals of the Former World, I See a Voice
Joe Janes: The Man Who Made ListsSee more....







All photos by Jill Hardy

See the whole gallery