Reviews


Booktalks Winter 2008
Do you wish you could've discussed good reads this winter with Nancy Pearl and other bibliophiles in Book Lust? Though nothing compares to participating in this wonderful readers advisory seminar, several students—Katie Maynard, Susan Rau, Amanda Goldson, Meagan Lacy, and Barbara Warden, along with the 'Fish's own Jamie Hancock--are here to console you with booktalks.
Maybe you're just looking for some suggestions for next summer's reading list. Though most of the following titles probably do not qualify as "beach reads" (that is, they may require or provoke some serious thought!), you may still want to consider them for your next vacation, for a distraction from paper-writing and portfolio madness, or simply for an excuse to stay up all night snuggled in your bed with a good book. –Michelle Wong
-------------------------
That Old Ace in the Hole by Annie Proulx
I'm from the woods of Ohio, vegetarian, and a pretty serious arachnophobe. So why in the world do I love a book set in the Texas panhandle that includes pig farming and hairy pet spiders?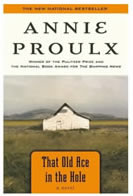 The characters and the land they inhabit simply drew me in. It's about a guy, Bob Dollar, who drifts along and doesn't really belong to any one place. He comes with a mission to sell the residents of Woolybucket, Texas on the idea of pig farming, and ends up learning a thing or two about what it means to call someplace home. You will enjoy getting to know this small town, inhabited the likes of Jerky Baum, Rope Butt, and Tater Crouch. Much like 'A Boy Named Sue' you can imagine that someone called Tater has a lot to prove. With the rich language of the region, Proulx transports you to Freda Beautyrooms' quilting bee, where you learn that a-w-l doesn't pierce leather, but is something drilled for deep in the earth. Only by spending time with Bob Dollar and the weathered old-timers at Cy Frease's Old Dog Café do you get the insider's view that in Woolybucket, relationships are intricate and connection to home runs deep. --Katie Maynard
Snow Flower and the Secret Fan by Lisa See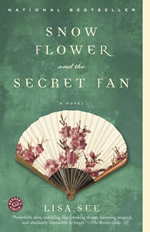 In 19th century China, a successful foot binding could make it possible for a girl from less than ideal circumstances to marry into a wealthy family, raising her social standing and bringing riches and pride to her family. Six-year-old Lily, desperate for her parents' love and approval, has the potential to achieve remarkably small and perfectly formed feet. She is soon bound in a lifelong friendship with Snow Flower, a girl of considerably higher social standing. While the binding does, in fact, dramatically alter the direction of her life, she learns that everything is not as it seems. In Snow Flower and the Secret Fan, an elderly Lily recounts how their friendship sustained them through good and very trying times until a terrible event threatens to end it. This is a heartbreaking work about life lessons and female friendship. --Susan Rau
In the Time of the Butterflies by Julia Alvarez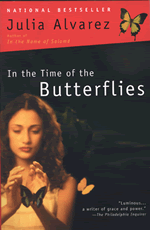 This is one of my favorite books—it is a fictionalized account of the lives of the Mirabal sisters, who were resistors of the dictator Trujillo in the Dominican Republic in the mid-1900s. I love this book because the characters drew me in, and I got caught up in their lives. Even though I knew from the very beginning that three of the sisters would die, I found myself hoping that they would find some way to escape.
The portrayal of Dedé (the sister who survives because she was not as involved) is especially rich because Alvarez captures her full range of emotions. The book's structure is unique: the sisters alternate telling the story chapter by chapter, within the larger framework of Dedé's modern perspective as told to an outsider. If you are interested in reading about courageous people who resisted one of the cruelest regimes in Latin American history, pick up In the Time of the Butterflies. --Amanda Goldson
The Dive from Clausen's Pier by Ann Packer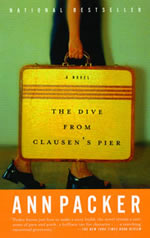 We can only partially know ourselves and our capabilities. We cannot know how we might act given certain circumstances. The real difficulty, however, lies in becoming, and admitting--for better or worse--who we are and to have the courage to honor that person. Carrie Bell, age 23, is engaged to her boyfriend of eight years, Mike, who adulates her. Despite his devotion, she feels suffocated and longs for a fulfillment that she cannot articulate. She is just sorting through these feelings when Mike is tragically injured, forcing her to decide between her love for him and her love for herself. Her choice tests our capacity for compassion, inspires courage, and answers the question, "How much do we owe the people we love?" --Meagan Lacy
Geek Love by Katherine Dunn
"What greater gift could you offer your children than an inherent ability to earn a living just by being themselves?" - Lily Binewski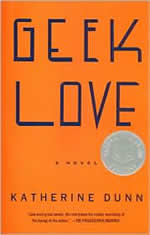 When their struggling Carnival Fabulon is faced with bankruptcy, "Crystal Lil" and Al Binewski decide to create their own attractions: Elly and Iphy, beautiful conjoined twins; Oly, a hunchbacked, albino dwarf - our narrator; flipper boy Arty, the Carnival's star performer; and Chick, whose spectacular gift doesn't become apparent until the family is preparing to give him up. Arty inspires fierce love and devotion from his siblings, but his lust for power becomes all-consuming, leading to the creation of a bizarre new religious cult and finally exacting a terrible cost. Slipping backward and forward in time, Oly also relates the story of her own daughter, and the fierce protectiveness she feels for Miranda has a price all its own.
Geek Love is not a book for everyone, but those readers who respond to it often number it among their favorite books of all time. Dunn weaves together dark comedy and tragedy in a tale of love, longing and vengeance that is unique and unforgettable. -–Barbara Warden

The Reserve by Russell Banks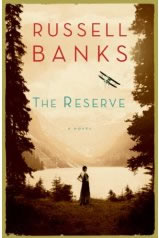 This scandalously entertaining story centers on Jordan Groves, a well-known leftist American artist with a defiant nature, and Vanessa Cole, a beautiful and charming heiress. Both characters like to live outside their social boundaries and have their share of shameful secrets. When they meet at Vanessa's secluded family lodge in the Reserve, a remote enclave in the Adirondacks Mountains, they feel an immediate attraction. However, the beginning of their love affair is interrupted by the sudden death of Vanessa's father, an event that throws her off the deep end and threatens to destroy the lives of those around her. (Note: If you haven't read a Banks novel yet, you may want to pick up Continental Drift or The Sweet Hereafter first.) --Jamie Hancock
The Absolutely True Diary of a Part-Time Indian by Sherman Alexie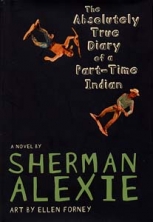 Junior feels he has been slighted from birth. His small stature and several medical conditions make him an easy target for bullies. His family lives on Wellpinit, a tiny Spokane Indian reservation that is plagued by poverty, alcoholism and hopelessness. Things get worse when he decides to transfer to an all-white school, causing him to face racial prejudice from both whites and Indians (who feel betrayed). Junior releases his frustrations by cartooning and playing basketball, and ultimately discovers that hope for his future depends on his willingness to break away from the past. Ellen Forney's drawings perfectly complement Alexie's humorous and brutally honest prose. Recommended read for teens and adults! --Jamie Hancock