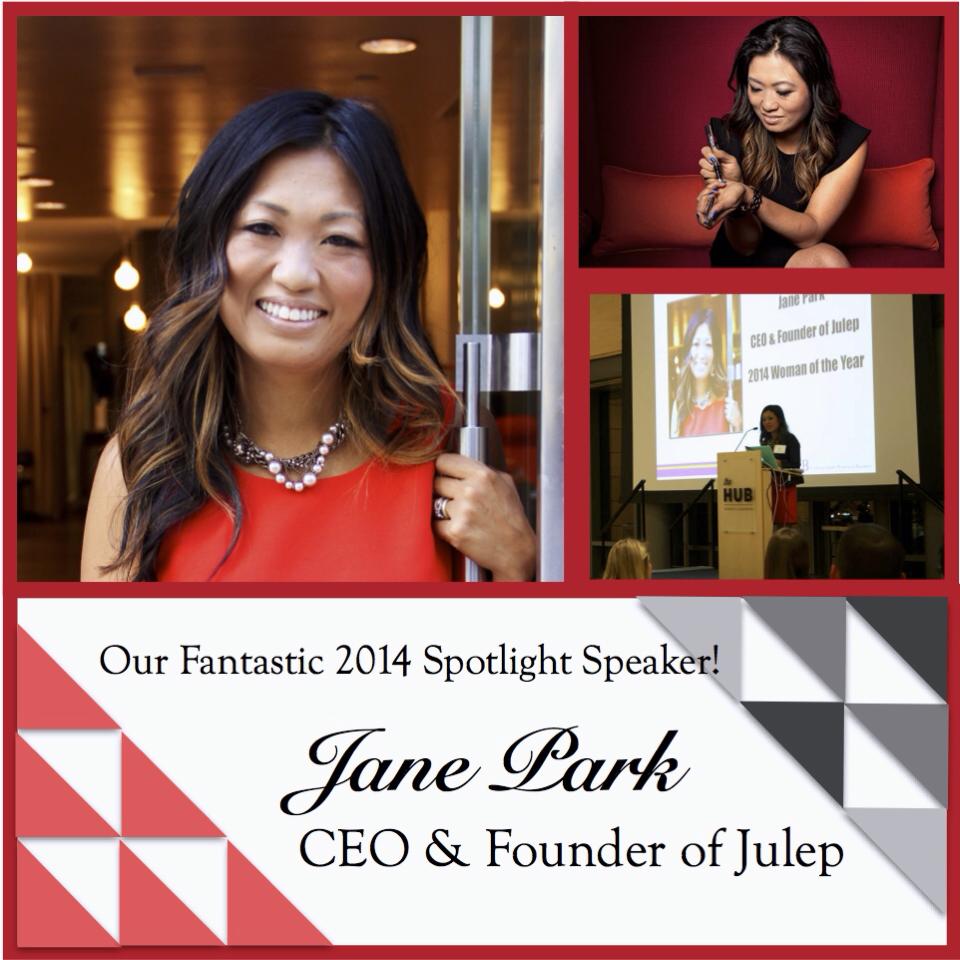 It's #FundraiserFriday!
Every year we award the UWiB Women of the Year award to an inspiring female leader. Over the last 8 years of the "Paving the Way" fundraiser we have had the privilege of honoring a long list of incredible individuals. Last week we introduced our 2015 recipient Sue Anderson, VP and General Manager of Puget Sound, CenturyLink. This week we are throwing it back to spotlight last years recipient Jane Park, CEO and Founder of Julep.
Help us continue this tradition by joining us on April 8th to honor Sue Anderson!