Thank you to those of you who came to our Holiday Party and made beautiful cards for hospitalized children.
Click here to view our Holiday Party photo.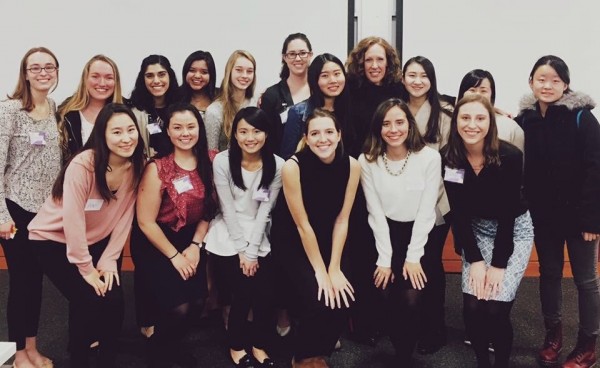 UWiB had an incredibly successful first quarter of the the 2016-2017 academic year.
Click here to view our quarterly newsletter and see UWiB's Fall 2016 highlights.
UPCOMING EVENTS
January
Jan 10: Winter Kickoff with Talia Monroe, Frito Lay
Jan 17: Non-Profit Leaders Panel
Jan 24: Molly Kertzer, Starbucks
Jan 31: Networking Night
February
Feb 7: Ines Feiereisel, Nordstrom
Feb 21: Women in Tech Panel
Feb 24: Summit Social at Deloitte
Feb 28: Committee Meeting
March
Mar 7: Social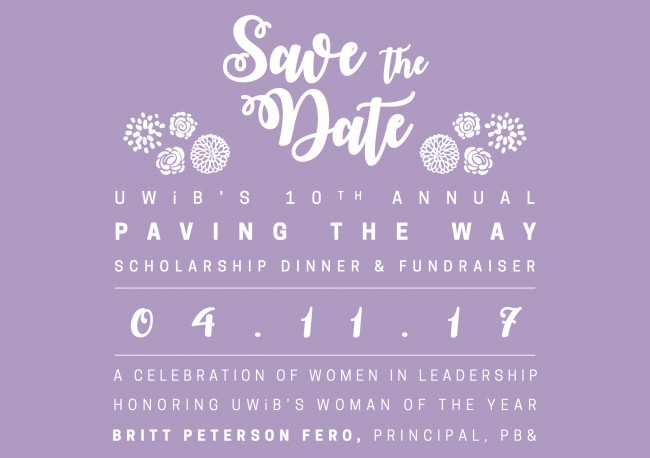 UWiB's biggest event of the year, the Tenth Annual Paving the Way Scholarship Dinner and Fundraiser, is quickly approaching.
I would like to cordially invite you to join us April 11th for this night of honoring women in leadership,
paving the way for successful female business leaders, and inspiring those who are just starting this journey.
Ticket will go on sale soon! If you are unable to attend the event but are interested in making a donation, you can do so here.
Feel free to contact us if you have any questions. Thank you for your support.

UWiB T-shirts have arrived!
If you are interested in buying a T-shirt, they are available for sale for $16.
Both cash and card are accepted.