---
SPA Calendar
Subscribe to our calendar to keep up to date with our latest events!
---
Upcoming Events
Coming soon: New Stats major Orientation!
---
Graduation Ceremony
Time: 11:00 a.m., June 10th, 2016
Location: Haggett South & North Cascade Room
Congradulation to our 2016er graduates. We do appreciate our speakers giving their best wishes and hope our graduates have an wonderful future!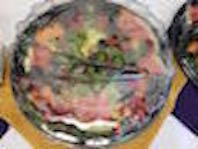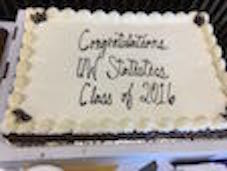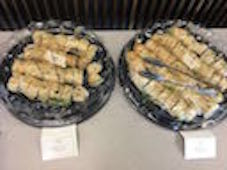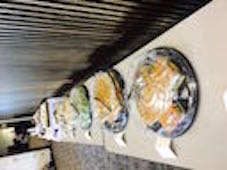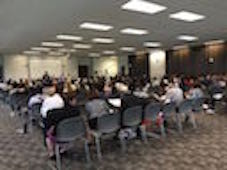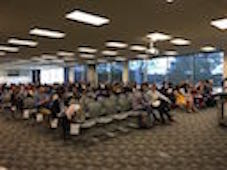 ---
Career Night
Time: 06:00 p.m., May 27th, 2015
Location: SMITH 105
In Career Night, we honorly invited Tim (Senior Google statistician), Jamie (Forestry Statistician at Weyerhauser), Marcia (Professor & Council of ASA Puget Sound Chapter), Yuta and Jim (Actuaries at Liberty Mutual & Safeco Insurance, undergrad & PhD) to give students a amazing guide about the relative jobs to Statistics.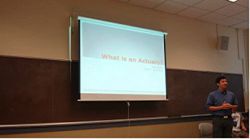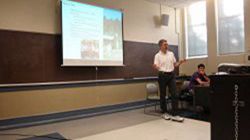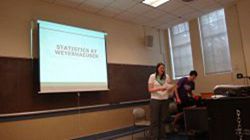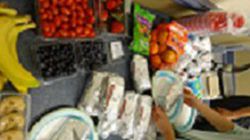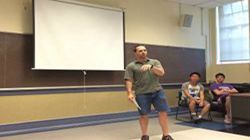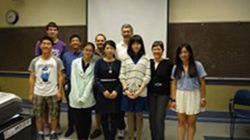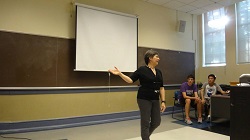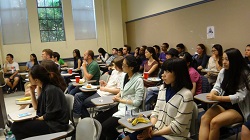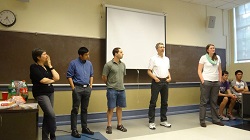 ---
Research Night
Time: 05:00 p.m., February 25th, 2015
Location: THO 125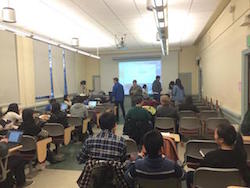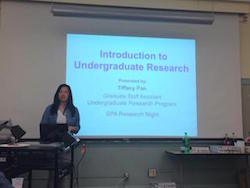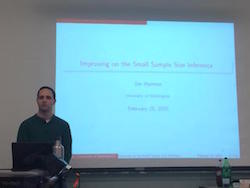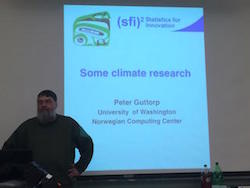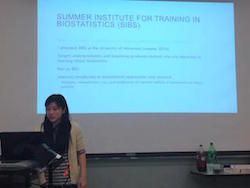 » Download Tiffany-presentation.ppt «
» Download Jim-presentation.pdf «
» Download Peter-presentation.pptx «
» Download Bridget-presentation.pptx «
---
Blackjack Night
Time: 05:00 p.m., January 14th, 2015
Location: PDL C-301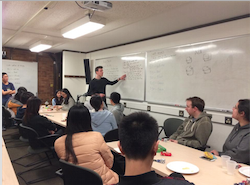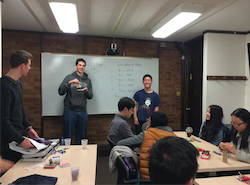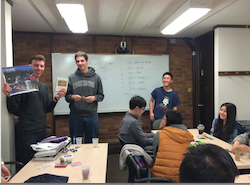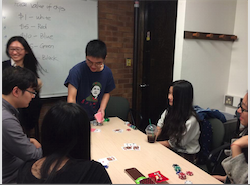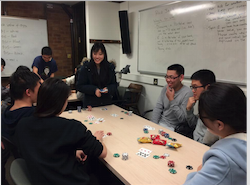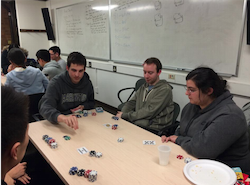 ---
Graduate School Information Session
Time: 06:00 p.m., November 19th, 2014
Location: Loew 102

Our annual Graduate School Information Session was a successful event in which SPA members learned a lot about the graduate school admissions process and graduate student life. We were honored with the presence of Professor Galen Shorack and Professor Marina Meila, who described the expectations for prospective graduate students and gave insiders' advice on applications. Later on, graduate students Amrit Dhar, Aaron Zimmerman, Huizhong Gao, and Mingwei Tang shared their personal experiences in discovering the field of statistics, applying to the UW, and living life as a statistics graduate student. Finally, SPA members and speakers socialized while enjoying pizza and soda.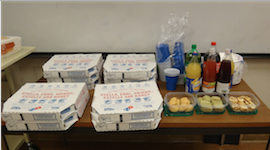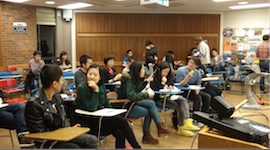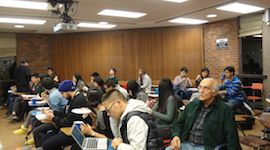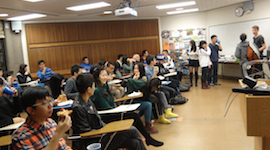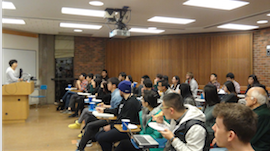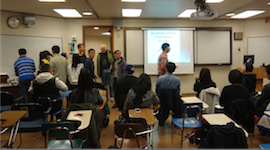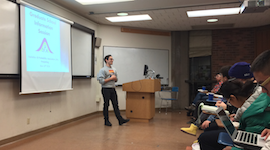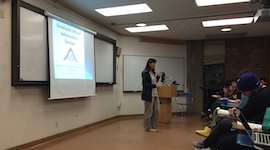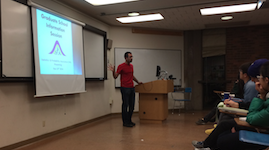 ---
Statistics Orientation on October 29, 2014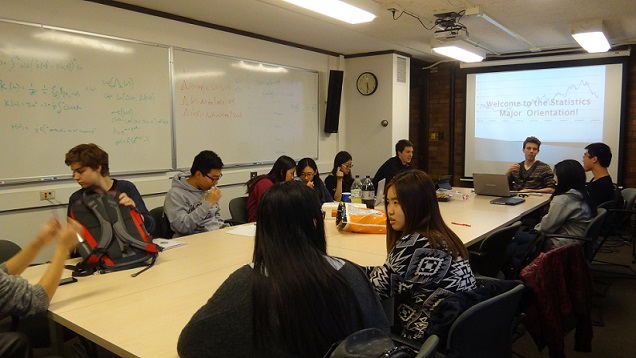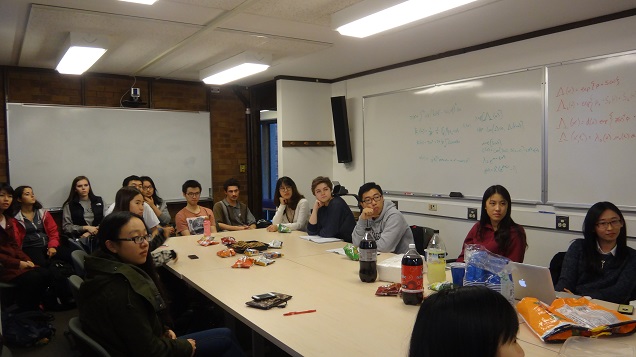 The Statistics Orientation Night was an exciting kick-off for the 2014-2015 school year. Our officers educated new and prospective Statistics majors on the details of admissions, graduation requirements, and career prospects. After the presentation, the officers answered questions while the atendees socialized and enjoyed delicious refreshments. Students left with more confidence in their academic and career plans, as well as new friendships. » Download SPA Orientation slides 2014.pptx «
---
SPA Movie Night: "Pi"
Statistics and Probability Association is holding a movie night this Thursday (Nov. 17th)! We will be watching an amazing sci-fi movie "Pi", and refreshments will be provided! Come and have a great time with other students! Event is open to all UW students.

You are also encouraged to invite your friends as well. We look forward to seeing you there!

When: Nov. 17th 5:00pm
Where: Padelford C301

---
Graduate School Information Session on Oct. 20th, 2011
This was the annual event mainly designed for students who have been thinking about going to graduate schools in statistics or want to know more about general application processes. We honorly invited two PhD students (Kirk Li and Roddy Theobald) and one faculty representative (Professor Marina Meila) who was an admission committee member for some years to share experiences with us and give suggestions to students.
» Download the PowerPoint «
Photos coming soon
---
Annual Career Night II on May 2nd, 2011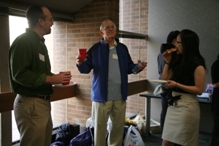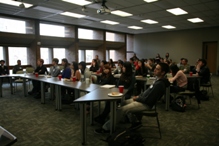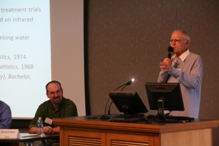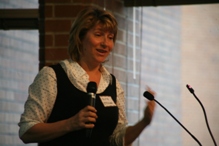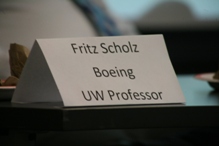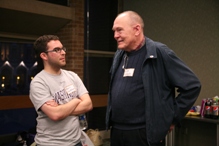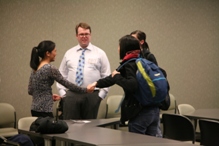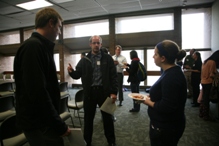 The Annual Career Night was the largest event for our SPA. On May 2nd 2011, The Annual Career Night was held in Odegaard Room 220 with free food. Seven professionals from widely different fields (actuarial work, biostatistics, consulting/business, etc.) were invited as panelists. They were prepared to answer any questions that students may have about their potential future in Statistics. About 40 undergraduate and graduate students attended this event and talked to those professionals after their speech. It was a fantastic chance for them to practice their networking skills and to collect information for their future.