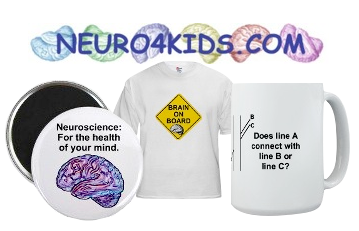 Dr. Eric Chudler starts a business!
Tue, July 28th, 2009
Our long-time mentor and collaborator, Dr. Eric Chudler has started his own business. His new company, NEURO4KIDS.COM LLC, sells mugs, stationaries, shirts, and more with brains designed on its products. If you are shopping for brain-inspiring everyday items, go check out his shop online!