Entertainment


A Brief History of the iTeam
Some of us have watched the last Husky football season with disdain and indifference. Others of us were not even aware that the Huskies were playing on the gridiron this quarter...unless we ran into traffic on Saturdays. Well, it hasn't exactly been a season to remember. Coach Willingham's crew allowed over 31 points per game, managed only four wins, and lost the Apple Cup to the Cougars for the third time in four years. UW faculty, students and alumni may be disappointed by the Huskies' last-place finish, but there is another "storied" athletic tradition emerging on campus. Over the past five quarters, the Information School has produced three intramural sports teams (in volleyball, softball and flag football). Participation is growing and iSchool athletes are starting to make an impact in the intramural community.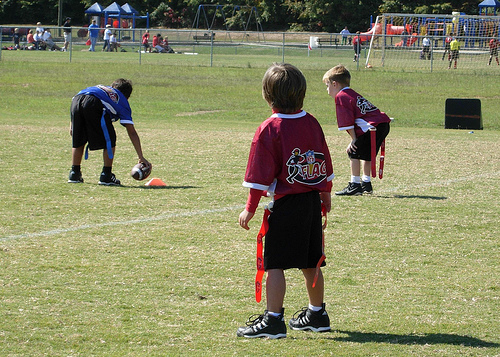 How did the current trend of sports enthusiasm begin among Information School students? In search of a distraction from academics that incorporated physical exercise, "Cap'n" Andrew Szydlowski organized an intramural volleyball team in the fall of 2006. He brought together a team of rag-tag co-eds – made up of both graduate MLIS students and Informatics undergraduate students. During this period, Syzdlowski and his gang became known as the "iTeam" and they created the slogan, "There is an 'I' in Team." The volleyball team got off to a promising start by winning the first game of their first match. While the iTeam ultimately ended up losing the match and the rest of their matches that season, the players never got down on themselves and continued to play with moxie and a "never-say-die" attitude. Late in the season, the captain coined another motto that represented one of the team's goals: "No Injuries!" This team cheer was successful, except for an unfortunate eye injury to Nancy Lou (the Silverfish webmaster).
In the spring quarter of 2007, members of the iTeam reassembled for a run at the co-ed softball championship. Again, the team got off to a brilliant start by forcing a tie with their first opponent. But a winning season was not in the cards for the Information School ballplayers. Due to constant change in the lineup and player shortages, the iTeam was unable to post a victory. This was no fault of Manager Szydlowski, who gave his team spirited pep talks and provided quite a punch with his bat. And all members of the iTeam played a part in late-game rallies, whether they were smacking doubles to right-center field or running out infield singles. Highlights of the season included: second-year Sonja Sutherland striking out the side in one inning and two double plays (scored 6-4-3 and 8-3).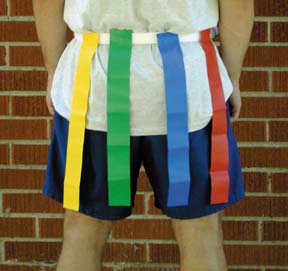 After a long summer, the iTeam got back on their feet and took a crack at another sport. A core of players from past teams (Szydlowski, Marshall Bjerke, Timothy Shockley, Abraham Deweese (a Technical Communication graduate), and myself) returned to lead an all-male flag football team to glory. Of course, glory is a relative term. To a winless franchise, notching a couple of wins is huge! After a close loss to the medical students in the first game, the team beat out a bunch of dental students (insert joke about the difference between doctors and dentists here) for the first iTeam victory ever! Losing Szydlowski to injury made it a bittersweet win, but the team battled on without the former captain and it was able to achieve another victory in the last regular season match-up. As with softball, the iTeam relied on the play of several "ringers," including my roommate and a couple of guys we just met on the field. The biggest playmaker was Tyler Weirauch, a fraternity brother of Bjerke, who served as a speedy quarterback and return man...a good example of the iTeam's blue-chip recruiting power.
In its short history (despite managing only two wins), the iTeam has never forfeited a game and has made the playoffs for all three sports. I don't know what your definition of "dynasty" is, but I think we've set the bar pretty high for athletic and academic excellence.
Basketball, anyone?