iTherapy! Cinematherapy for Graduate Students 101
by Sarah Evans, MLIS Day
My family has been practitioners of what is now called ďcinematherapyĒ for many years. Long before Beverly West and Nancy Peske penned their charming books, we sought solace, strength, and encouragement from the movies. My parents tried and still do try to catch every movie that hits the local cinemas. Films were a shared experience that my family used to create memories and close bonds.
As an only child, I was privileged to attend most films with them, giving me a certain clout amongst my peers. The viewing of a particular film often became a marker of time by which we recalled family events. (ďRemember when we saw that in the theaters? That was around the time ÖĒ) We discussed movies, as well as books, like other families might discuss politics or town gossip. Difficult times were tackled by recalling the struggle of a celluloid protagonist while laughter could be invoked by warmly retelling particular scenes. Troubles were often dispelled by a trip to the theater or by tuning into an afternoon movie on the television.
We were, of course, the first house on the block to get cable television. With the advent of videos and DVDs, my parents found their ideal collectible and started snatching up any enjoyable film. Today, my sensible husband looks around their home with hundreds of movies on shelves and mutters something about not enough time in the world. While I understand his point, I also know the comfort of having a particular movie at your fingertips. (No, they donít trust video on demand technology yet.) Life is so unpredictable, how can you know which movie you will need to help you deal with it? And what if the video store doesnít carry the one you need when you need it?
When I went off to college, my parents naturally supplied me with a TV and VCR and a small collection of my favorite films. My vigilant mother considered my viewing habits to be a gage of my mental health. If she called and I told her I was watching Notorious or Rear Window, my favorite Alfred Hitchcock movies, she would make sympathetic noises and ask why I had a tough day. If she caught me watching one of the original Star Wars trilogy, my mother became concerned and asked if there was anything I needed to talk about and what could she do to help. And if I confessed I was watching my favorite film, Itís a Wonderful Life, she started looking for her car keys and asking if I had any dangerous objects in my possession. To my mother, if I needed to watch a movie with the message ďNo man is a failure who has friendsĒ then I must be near the edge of a collegiate breakdown.
Now I donít catch as many movies between grad school, work, and two young kids. My husband and I wait for my parents to say a film is a must-see before forking over the funds to see something in the theaters. But we still keep a collection of movies at home for our family to enjoy. And when grad school or my other responsibilities are weighing on me a bit too heavily, I administer a shot of cinematherapy. Itís a lot more fun than most medicine.
Movies, like books, are a matter of mood and personal taste. But for what itís worth, here are the movies I personally find most effective when treating the graduate student blues.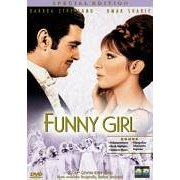 Funny Girl Whenever I feel like the world tells me I canít, I watch this movie to remind myself that I can. Barbara Streisand is at her utmost charming in this romanticized, musical version of the life of Vaudeville comedienne Fanny Brice. The daughter of a Jewish saloon owner on the Lower East Side, Fanny was determined to become a star despite her background and lackluster looks. She earned success in the Ziegfeld Follies on her own terms while loving the charming gambler Nick Arnstein. The songs ďIím the Greatest StarĒ and ďDonít Rain on My ParadeĒ often buzz through my head when I need a boost in personal determination.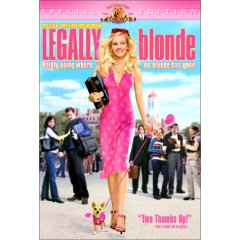 Legally Blonde Being an intellectual does not require one to abandon their sunny outlook, sweet nature, or fashion sense. Yes, I know, it is improbable for a Cali-girl fashion major to suddenly decide to go to Harvard Law School (to follow a boy), then go to the head of the class, discovering her own strength and purpose along the way. But it is not impossible! I confess to identifying with the heroine Elle despite being brunette and avoiding sororities. Iíve always loved the thrill of intellectual pursuits, but was rebuffed in my younger years as not being serious enough. Now that Iím an oh-so-mature 30-something (not), this movie reminds me that I can be true to my personality and succeed at the same time. The filmís soundtrack is particularly wonderful when I need a dose of grrrl power.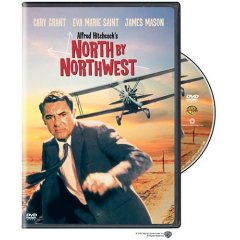 North by Northwest With all the things Iím trying to accomplish, it can feel like Iím part of a demented marathon, desperate to keep myself just ahead of being overtaken. For a fresh perspective, itís nice to watch someone else do the desperate run. At least no oneís trying to kill me (yet). In this Hitchcock masterpiece, Cary Grant portrays a middle-aged ad exec mistaken for a government agent by a ring of spies. On the run for his life, he flees across America and gets assistance from a mysterious blonde (Eva Marie Saint). This is the film with that famous man versus crop plane chase and the literal cliff-hanger at Mt. Rushmore. Witty dialogue, great music, and thrilling action make this a refreshing film for those overwhelming days. And I could watch Cary Grant do just about anything and it would be delightful.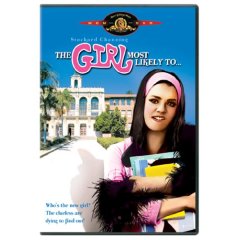 The Girl Most Likely To Ö This is the movie to pop in when every person around you seems to exist for the soul purpose of ticking you off. Stockard Channing plays a brilliant but unattractive coed who is the victim of frequent cruelty. A car crash puts her in the hospital from which she emerges slim and beautiful. She then proceeds to mastermind the deaths of her former persecutors utilizing knowledge gained throughout her college career. Written by Joan Rivers and co-starring Ed Asner as the detective hot on the trail, this dark comedy is great for times of frustration.
Oceanís 11 This is my escape-from-reality film. Yes, there is a plot. Something about a heist, I think. All the eye candy is what I remember most about this movie. The cinematography just makes everything so pretty! George Clooney rounds up a team of expert burglars including Brad Pitt and Matt Damon to exact revenge on Andy Garcia and reclaim his wife, played by Julia Roberts. Yeah, the characters have names, but who cares? Gorgeous actors, fabulous clothes, lovely settings, and a smooth soundtrack make for a lovely retreat from daily life. Although the cinematography in the sequel, Oceanís 12 , is more chaotic, it is equally entertaining with an amusing plot and the addition of the glamorous Catherine Zeta-Jones. Because the actors seem to be having a good time themselves you canít help but join them.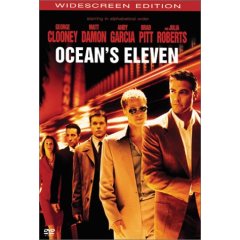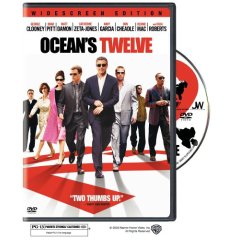 I want to know what movies you watch when it is all too much. What films do you think are effective cinematherapy for grad school, work, parenting, or any other reason? Send you thoughts to Sarah Evans. Your comments may be used in an upcoming Silverfish article.