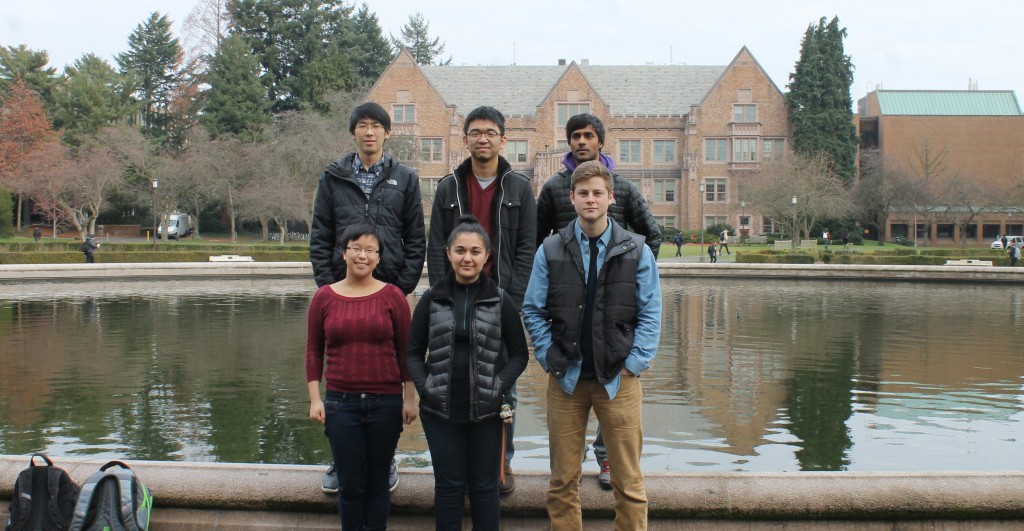 2015-2016 Officers. Top (left to right): David Lee, Jeremy, Shiva Miller; Bottom (left to right): Amanda, Zoha, Corey Coombs.

Welcome to Free Radicals/Phi Lambda Upsilon, the chemistry interest club and honor society at the University of Washington!
If you're majoring in chemistry, biochemistry, or chemical engineering, or are just interested in the subject fields in general, this club is a great way to meet like-minded peers at the University. Read more on how to join!
Email Address
radicals [at] uw.edu
Facebook Page
Free Radicals/PLU at UW: https://www.facebook.com/UWRadicals

2016-2017 Officers
President –  Zoha Syed
Vice President –  Cece Martin
PLU Membership Chair –  Jeremy Chen
Secretary/Treasurer –  Hannah Damitio
Webmaster – Amanda Qu
PLU/Free Radicals Mailing Address
Undergraduate Chemistry and Biochemistry Club
University of Washington
Department of Chemistry
Box 351700
Seattle, WA 98195-1700
Twitter
@UWFreeRadicals
Tweets by @UWFreeRadicals

Faculty Advisors:
Prof. Brandi Cossairt (cossairt [at] chem.washington.edu)
Prof. Charlie Campbell (campbell [at] chem.washington.edu)
Prof. Cody Schlenker (schlenk [at] chem.washington.edu)
Last updated: September 18, 2016