Welcome!
Welcome to the University of Washington Native American Law Students Association homepage! This site is meant to be a resource for current students, prospective students, and employers. Please feel free to contact us with any suggestions for improving this site to better serve you.
Our Mission
The University of Washington Native American Law Students Association (UW NALSA) is a chapter of the National NALSA whose purpose is to support Native American students at the University of Washington School of Law, and to promote the study of Indian law in order to serve Tribes and Tribal communities with commitment and excellence.
UW NALSA is committed to recruiting and supporting Native American law students.
UW NALSA is dedicated to nurturing students who are interested in Federal Indian Law and practicing in Tribal courts.
UW NALSA encourages all law students to pursue their education and subsequent practice in a manner that acknowledges and respects Tribal sovereignty.
Notable Annual Events
Speaker Series
Indian Law Career Night
2012 Salmon Bingo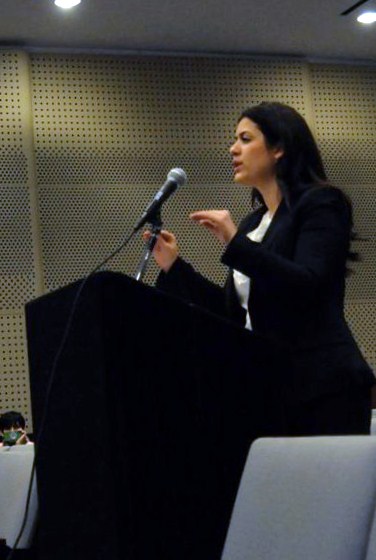 Our Co-President, Brie Coyle, as she presents at the 2012 National NALSA Moot Court Competition. Brie and her parter, Andy Murphy, took 8th place out of the 64 team field. Congratulations Brie and Andy!