"The Spirit of an Islander" was the title of my UW admissions essay –  a tale of a heroine who knew her place in the world. But her story was written by a wandering spirit with a wavering heart, with "where are you from?" being such a difficult question.
————
In 2014, the year I graduated high school, my father was given PCS (Permanent change of station) orders for the family to move to Fort Bliss, Texas. By then, it was my second year in Washington state. My parents encouraged me to wait for college and move with the family.
[ Summer 2012 – fam bam in Idaho during our road trip to our next base: JBLM, Washington! ]
Instead, I wanted to escape this path – this cycle – of moving and moving and starting over and over again. I knew that if I stayed with my family, I would only be holding myself back from opportunities. If I am ever going to find my place in this world, I need to challenge myself and grow as an individual.
This small town girl has never lived in such a big city up until now. It was also hard for me not having my parents or sister nearby. I was stranded in a sea of busy streets and crowded halls. How can I be an adult when I feel like a lost child in search of a home?
————
Five years of my childhood were spent in Oahu. This is where I grew up with hula as a traditional art. Dancing hula was my way of convincing myself that Hawai'i was a place in my heart to call home, and hula brothers and sisters were people in my life to call family.
[ March 2006 – me and my sister, Venus, before a performance at the Mililani Town Center ]
Hula is what strengthens my Hawaiian roots. I don't have Hawaiian blood, but I don't question my dance lessons and appreciation for Hawaiian culture in my life. Through traditional dance, I learned how to feel comfortable in  celebrating a culture I wanted to love.
————
"Are you Filipina?" There were times when I didn't like to answer this question either. My mom is "half" and my dad is "full". Because of insecurity, I wasn't comfortable back then to talk about having Filipina blood. I would ask myself, "do I have a right to talk about my roots when I don't even know what they mean to me?"

[ October, 2014 – my first meeting was FASA's 2nd general meeting (pictured center, with a hair flower) ]
By the start of college, I had such a deep appreciation for dancing in my life, I knew it needed to be in my UW experience. I wanted to love Filipino culture the way I loved Hawaiian culture. So through this understanding, I turned my attention to FASA's dance troupe, "Sayaw".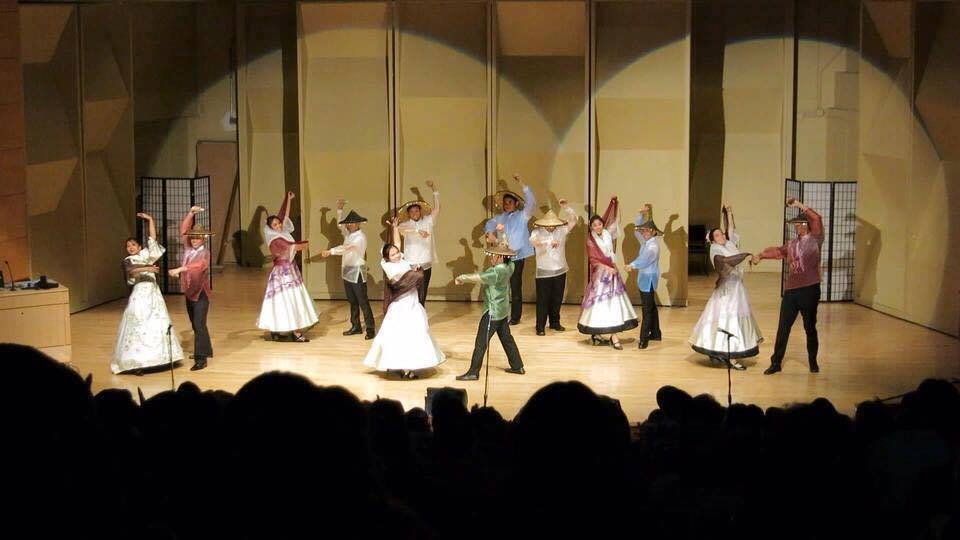 [ April 25, 2015 – Performing (pictured right) with Sayaw at FilNight: "Finding my Pin@y" ]
I promise you, in all my life of dancing anything, I have never felt so confident about my place in this world until I stood proud and beaming in a Maria Clara dress at the end of Sayaw's performance at my first Filipino Night. That 20-minute set was the first time I ever felt I had every right to be celebrating Filipino culture alongside other Filipino Americans.
————
I have been blessed since my first year of college to find another family now dear to my heart. I am thankful for FASA being in my life and helping me understand and take pride in my Filipina roots. My desire to be in my position as Sayaw Coordinator is so I can support Sayaw and ensure that its name and its mission are recognized for keeping the Philippine traditions alive for college students and giving wandering spirits like me a sense of home in the greater Seattle area.
[ April 9, 2016 – "Sayaw is…" Showcase. Like an Umbrella Girl to her princess, I am honored to be the Sayaw Coordinator for her dance troupe <3 ]
Find more about Bryttnii and her position here!
What your FASA story? #alpas