In collaboration with PISC, FASA sa UW Presents: The API Film Festival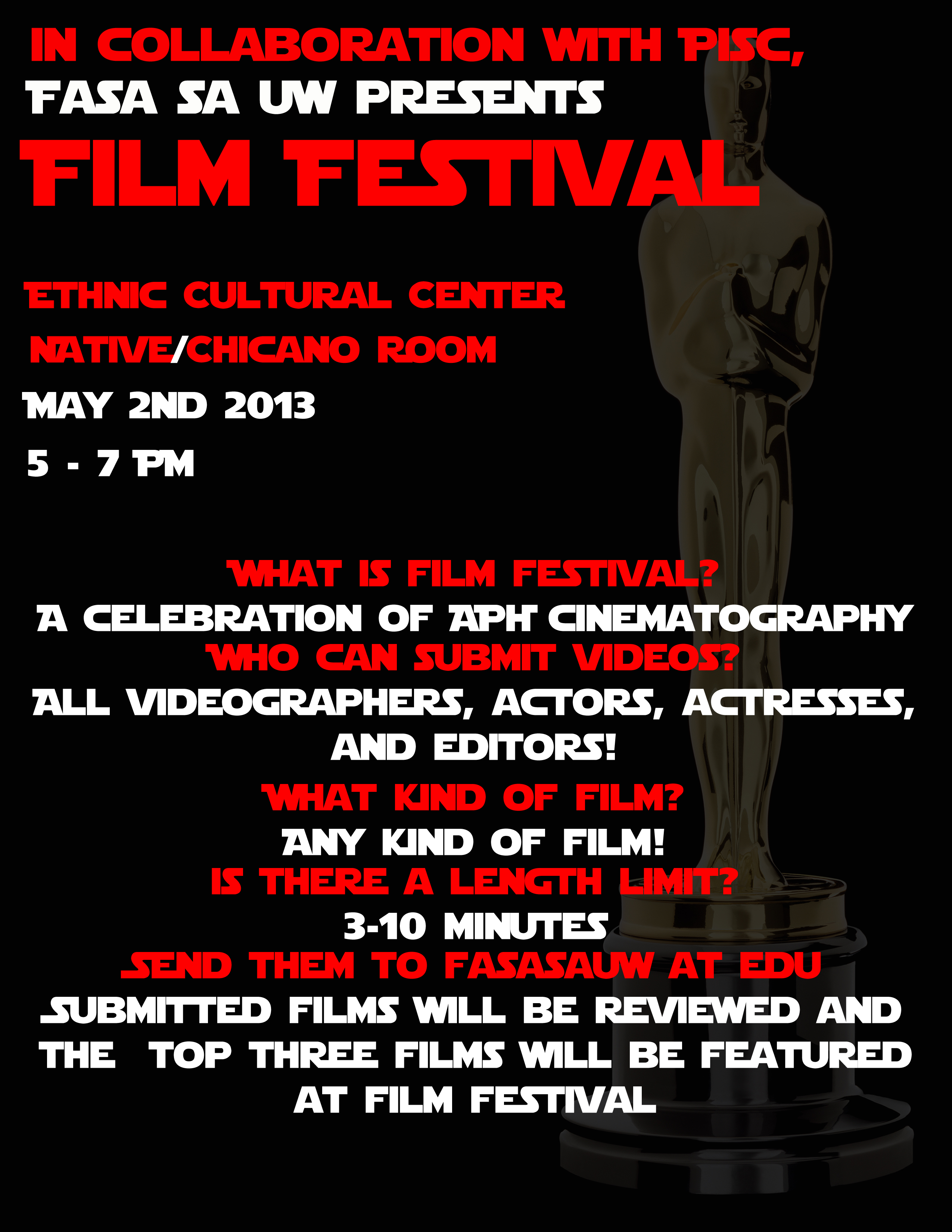 The Film Festival is an opportunity for students, editors, producers, directors, and actors to showcase their videograph skills to the public. It will be an open forum type of event where film will be showcased accordingly. FASA sa UW will be accepting submissions to be showcased during the event.
SUBMISSIONS
– Submit your shorts to fasa@uw.edu (must be 3-10 minutes in length)
– Submissions will first be screened by FASA sa UW
– Attendees will vote on the winning and film at the event
– Prizes will be awarded!!!
FILMS
All organizations participating will each be screening their own selected film
DETAILS
Date – May 2nd, 2013
Time – 5pm to 7pm
Location – Native/Chicano Room