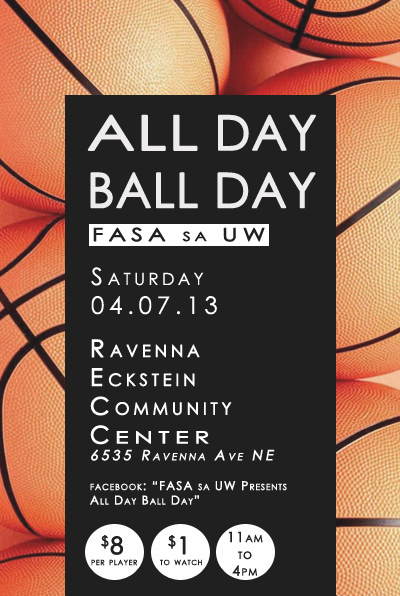 A DAY TO BALL ALL DAY.
DETAILS
► April 7th – Sunday
► 11:00am – 4:00pm
► Ravenna Eckstein Community Center 6535 Ravenna Ave NE Seattle, Wa 98115
Starting at 11AM, FASA and friends will be having an all-day long, string of pick up games to help fundraise for future FASA events. Get your teams assembled, get your stamina up, and get ready to BALL.
► $8 per player
► $1 per spectator
Donations accepted!
Player forms will be online soon!
Facebook Event Invitation: https://www.facebook.com/events/164333763715425/?fref=ts
CLICK ATTENDING and share with friends!