Hello fellow iSchool students! Here is your 2018-2019 ALISS leadership team:
Co-Presidents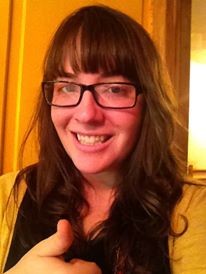 Rachel Ramey
My name is Rachel Ramey and I am the current co-president of ALISS. I am really excited to represent the voices of the MLIS students, both online and residential. I am interested in digital librarianship, public librarianship, and small-scale special librarianship with an emphasis on community engagement and inclusion. You can find me hanging out in the basement of Suzzallo or, if you have a small kiddo, at baby story time at the Northgate SPL branch on Friday mornings! When not pursuing academic interests, I volunteer for KEXP and the American Red Cross. I also love hiking, backpacking and finding the best happy hour french fries. If we haven't met yet, feel free to send me an email at rlramey@uw.edu (or stop me on the sidewalk) and say hey!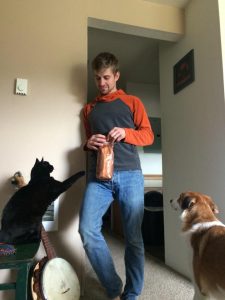 Owen Prout
Owen serves as ALISS vice-president, where he is responsible for planning many of the social activities and assisting the co-presidents with their duties. He is a second year MLIS candidate in the online program at the UW studying archives and knowledge organization. He lives in Seattle, where he works at the Suzzallo Library in the Information Services department. His hobbies include competitive binge-watching, leisurely dog walking, and backporch banjo picking.
Secretary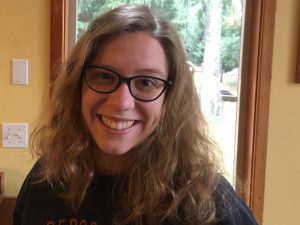 Kelly Omodt
Kelly Omodt has recently taken over the ALISS Secretary seat, and after a slight scramble of supplies for the Spring Book Sale is excited for a refreshing summer of hard work on her family's blueberry farm. Always down to dance and/or sing Kelly is a music lover and has recently acquired an acoustic Prelude guitar of which she only knows seven chords to strum upon. Having tasted true coffee here, in Seattle, she is forever on the lookout for new cafes and enjoys almond croissants with her weekly cups-of-joe. Academically and professionally, Kelly is open to a wide variety of specialties within Library Science (unbeknownst to her when she first entered the program as she was set on entering the preservationist & archivist career field). Finally, if she could choose any animal as a pet, real or otherwise, it would be a rock, preferably fist-sized and mildly sparkly.
Treasurer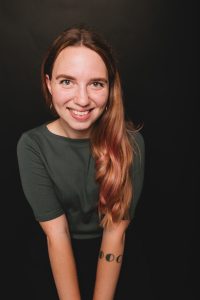 Erika Bailey
Erika is a second year residential MLIS student at the iSchool. She works in events and communications for the Research Commons at the UW Libraries and as a Reference Assistant at the Seattle Central College Library. She loves working with students and is interested in a career in academic libraries. At the iSchool, she hopes to advocate for more more anti-racism and feminist programming and promote professional development opportunities. Born in Northern California, Erika has been a Washingtonian for the past 20 years and calls the Pacific Northwest home. She got her BA in Women/Gender Studies and International Studies from Seattle University and worked in Advancement for Seattle Girls' School before pursuing her MLIS. In her "free" time, Erika works with Washington Ensemble Theatre, where she helps produce weird art behind the scenes. When she isn't doing any of that, she likes to make good food, go canoeing, and read science fiction.
Publicity Officer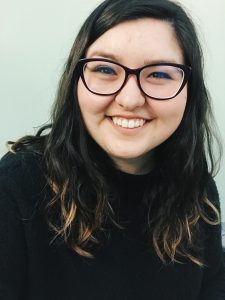 Gabriella Dahlin
Gabi is a second year residential MLIS student at the iSchool. She is interested in youth services, specifically working with teens. She is the co-Chair of iYouth in addition to the publicity officer for ALISS. Ideally, she will work as a teacher librarian at a school or teen librarian at a public library upon completion of the degree. In the meantime, she works in events and communications at the UW Libraries Research Commons and as a bookseller at Amazon Books outside of class. She has her BA in (medieval) History from UW, where she minored in Education, Learning, and Society. In her free time, she likes to frequent local conventions, blog about YA books, bake cookies, and play D&D.
Online Representatives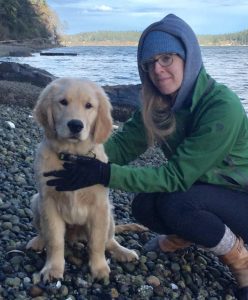 Zoeanna Mayhook
Zoeanna "Zoë" Mayhook is an ALISS online representative, and a member of the 2017 MLIS online cohort. Before attending the University of Washington, Zoë received a BA in Business Administration and an MBA from Gonzaga University. At Gonzaga, she also worked at the Foley Center Library as a student assistant, and then as a staff member within the public services department. She currently works at Friedman Rubin Law Firm as a legal investigator, and is interested in pursuing a career in academic or special librarianship. Zoë's hobbies include singing, guitar, boating, hiking, and spending time with her friends and family.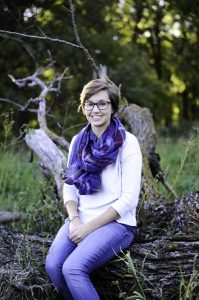 Kaylee Osowski
Kaylee Osowski is an online representative for ALISS. She ran for the position because she wants to improve the connections between the online and residential cohorts and faculty and staff as well as work toward having fun events available for everyone no matter their location or time zone. Kaylee came to the iSchool after working as a journalist for five years in various states including Minnesota, New York, Alaska, and Washington. She is interested in public librarianship and information literacy in relation to news media. In her spare time she enjoys hiking, camping, reading, baking, listening to podcasts, and spending time with friends and family. She currently lives in Washington state with her partner and two cats.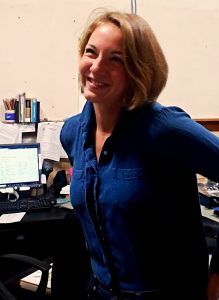 Lillian (Lily) Curanzy
Lily is an ALISS Online Representative and a member of the MLIS 202 online cohort. Her goal for her tenure with ALISS is to improve the online learning experience for her fellow distance learners by facilitating the communication of concerns between students and the iSchool. Lily is currently working at Oregon State University's Marine Science Library in preparation for her desired career as a Science Librarian. In her free time, you can find Lily photographing marine snails at low tide or illustrating plants and animals for her field guide to the Central Oregon Coast. All students should free to contact her with suggestions or concerns via Facebook or email at lc63@uw.edu. The ALISS online reps also host weekly streaming chat sessions—scheduled chats are announced via the ALISS Facebook page, so make sure to join!
Diversity Officers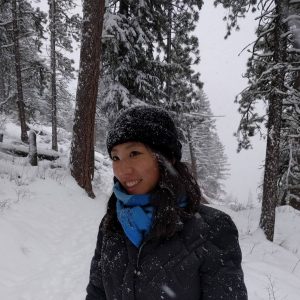 Joan Hua
Joan Hua is ALISS's Online Diversity Co-officer (together with Sam Buechler). She will be a second-year online MLIS student in 2018–19. For her day job, she does work related to instructional design at American University Library. At a different job, she also helps to establish a new oral history collection at University of Washington Tacoma Library. Her academic interests include metadata, digital scholarship, and cultural heritage. As a library worker, MLIS student, and ALISS Online Diversity Officer, she is concerned with diversifying the library profession and challenging the elitism and cultural dominance embedded in institutions. She currently lives in Washington, D.C., but would like to be near mountains again soon. She enjoys riding her steel commuter bike, and her friend said she "never brings the same thing twice to a potluck," although there's no guarantee that this will stay true in 2018–19.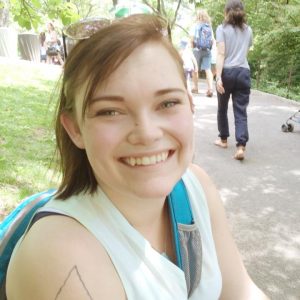 Sam Buechler
Sam Buechler (Beak-lur) is the co-Online Diversity Officer for ALISS and a new resident to Spokane, WA where she works as a Library Paraprofessional at Spokane Falls Community College. Sam has an Undergraduate degree in Women's, Gender and Sexuality Studies which she utilizes to bring ideals of equity and justice into her professional interests. Sam focuses on Academic Librarianship and particularly student outreach and user experience within these institutions; she is also highly invested in the pedagogy and praxis of Critical Librarianship. Outside of librarianship, Sam also enjoys a good burger, locally sourced and created coffee/beer/produce, antique shopping, indie video games, and cooking. Sam enjoys advocating and assisting students at the iSchool and welcomes iSchoolers, future, past or present, to reach out to her.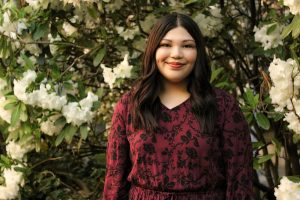 Dovi Patiño
Dovi Patiño, Residential Diversity Officer, is a proud Pinay (Filipina-American) from the sunny central coast of California. As an agent for social justice, she is passionate about embedding equity, diversity, and inclusion into library school programs through curricular changes and better support for student-driven initiatives. Currently, she works for the UW Libraries' Instructional Design and Outreach Services team as an Online Learning and Engagement Specialist and volunteers with the Washington Library Association (WLA) as an Intern on the Legislative Committee. Through her work, Dovi hopes to foster equitable access to information and resources, promote lifelong-learning, and champion community engagement.