Interested in being part of a student organization? The application is open for the fall Student Orgs Special Election!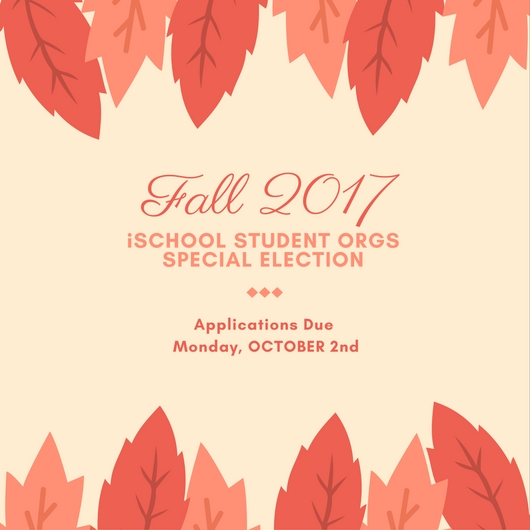 The following positions are currently open:
ALISS (Association of Library and Information Science Students) – Residential Diversity Officer
ALISS – Online Diversity Officer
sALA (student chapter of the American Library Association) – Vice President
SAA-UW (Society of American Archivists) – Secretary
SAA-UW – Publicity Officer
ASIS&T(Association for Information Science and Technology) – Chair/Co-Chair
If you're interested in applying, please fill out the form by Monday, OCTOBER 2nd!
If you have any questions, contact the org you're applying with (contact information is on the position description sheet) or email ALISS at
aliss@uw.edu
.