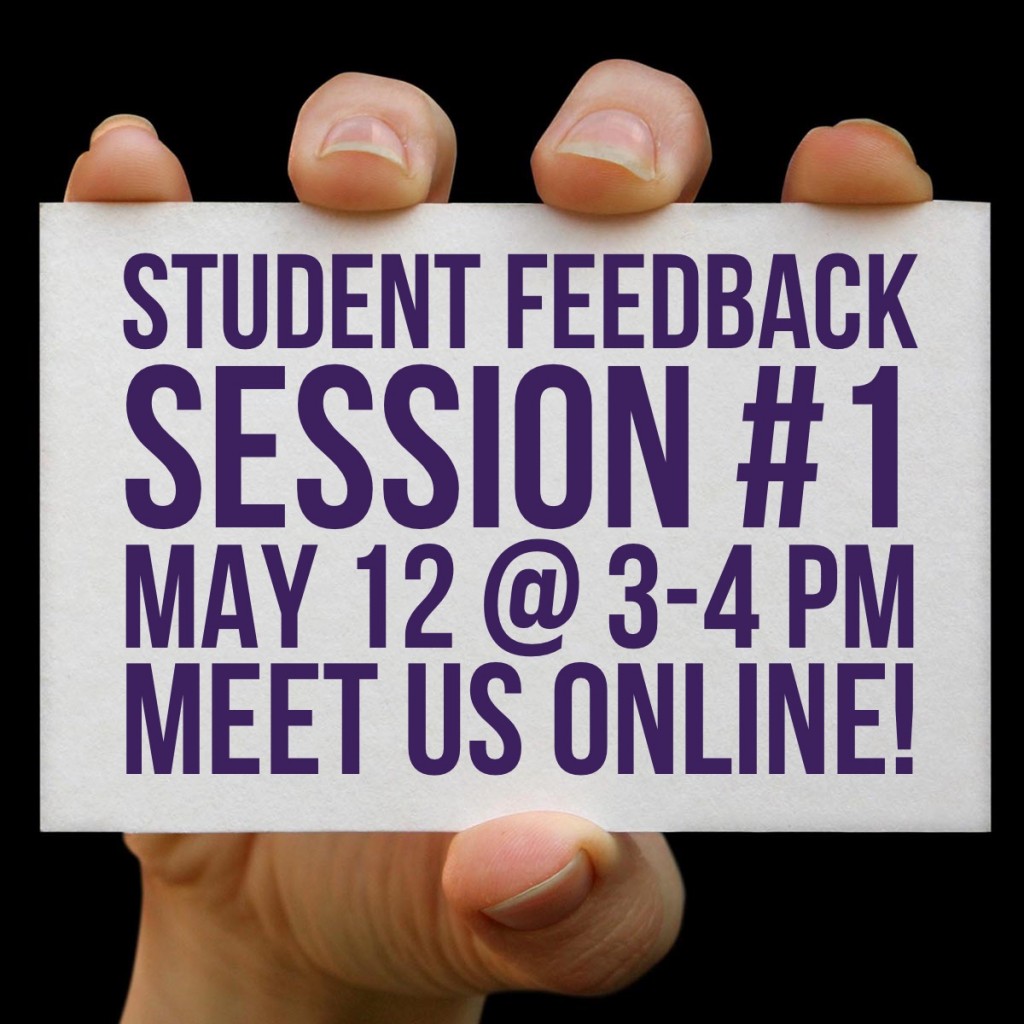 On Thursday, May 12 from 3-4 pm, join us online for the first ALISS Student Feedback Session! This is an opportunity for Online & Residential MLIS students to meet the new ALISS Officers, share concerns about the curriculum and professors, offer suggestions and pose questions to later be answered by Marie Potter, Jin Ha Lee and Matt Saxton during the Open Meeting on May 16th (more info about that coming soon).
This Student Feedback Session is for
students only
, so we hope that you will feel comfortable to share your concerns with us. If you are unable to attend but would like to us share your questions/concerns/
suggestions/feedback in the Open Meeting on May 16th, feel free to e-mail us at
aliss@uw.edu
. Your comments will be presented
anonymously!
Check your UW e-mail or our Facebook Event page for the link to the Adobe Connect room!
We hope to see you there! And keep a look out for more information coming about the Open Meeting on May 16th (which will also be held online)!