THE SUPERFLUOUS CLAUSE: Free Exercise Re-Envisioned for the 21st Century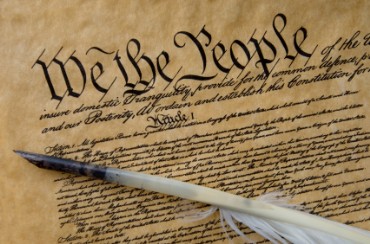 WULR Volume VI, Issue III, Spring 2013
The Superfluous Clause: Free Exercise Re-Envisioned for the 21st Century
Christina Goswiller
Stanford University
Abstract:
In order to reflect the plurality of beliefs in contemporary American society, and the social, political, and cultural transformations the country has undergone since its founding, the right to free exercise of religion needs to be re-envisioned. Where free exercise jurisprudence has largely shown that there is no fair or unbiased way of assessing whether a religious claim is religious or sincere, focused and specific inquires into equal treatment are preferable to broad constitutional definitions of religion. Since the crux of the difficulty surrounding the clause results from its religious subject matter, a more appropriate standard would be to locate free exercise under the heading of expressive conduct, akin to freedom of speech. Such an analysis of the clause would give equal consideration and accommodation to minority interests, increasing the protection given to nontraditional religious beliefs or practices, or those that stem from equally strong nonreligious moral convictions. The "de-religionization" of the clause frees judges from the daunting task of defining religion, judging the sincerity of religious beliefs, corresponding practices, and from violating the establishment clause.
Ultimately, a more liberal understanding and application of the free exercise clause in line with expressive conduct standards would most likely empower minorities and curb the influence of prevalent religious organizations. Likewise, a principle similar to the John Locke's "no harm rule", rearticulated by John Stuart Mills as the "harm principle", would serve to protect all forms of expression that do not substantially interfere with the government's duties or objectives in maintaining order and promoting social welfare. Leaving free exercise both in substance and enforcement open to ongoing public discussion and policy debates will ensure that the clause appropriately responds to temporal, cultural, or religious realignments. A flexible and secular understanding of the clause, where accommodation rests on the particular facts of each case and the unique nature of each claim, creates a fairer standard more in keeping with the equal protection clause and the spirit of American democracy.
To continue reading this article please refer to our "Ordering" tab and purchase your hard copy of this publication, or download an online copy from our "Issues" tab. Thank you.