THE LEGAL REINTERPRETATION OF AFFIRMATIVE ACTION AND THE REDEFINITION OF WHAT IT MEANS TO BE BLACK IN THE IVY LEAGUE: A Study of Black Student Perceptions of Affirmative Action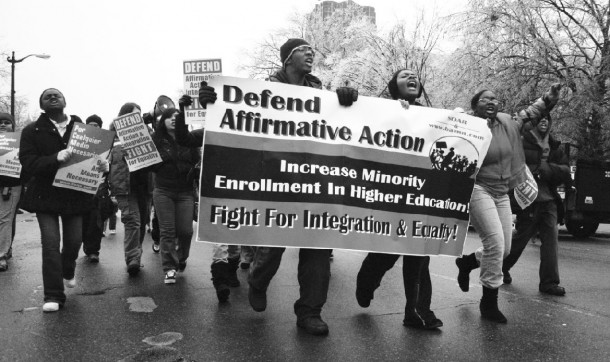 Fall 2013 : Volume VII : Issue 1
*Author: Chaya Crowder, Columbia University
"Diversity" is a prevalent buzzword amongst elite universities throughout the United States. Although Columbia University's student population is 12.1 percent Black, this figure includes not only traditional African-American students but also West Indian and African students. This paper will retrace the historical intention and purpose of affirmative action to reveal its original intent, while exploring the Supreme Court cases that have established affirmative action as the diversity-based institution that it is today. Furthermore, this paper will analyze the discussion between focus groups of exclusively traditional African-American students born in the United States as well as direct immigrant and first-generation Caribbean and African Black students to elucidate their perspectives on affirmative action and the changing demographics of Black student populations at elite universities.
These focus groups demonstrated that double consciousness is a pervasive element in informing traditional African-American students' perspective and established negative perceptions of affirmative action. Conversely, the lack of historical double consciousness allowed Black immigrant students to view affirmative action as an opportunity that is not completely necessary for their success at the university.
To continue reading this article please refer to our "Ordering" tab and purchase your hard copy of this publication, or download an online copy from our "Issues" tab. Thank you.