American Women in Combat: What Israel and Canada Can Teach the United States About Integration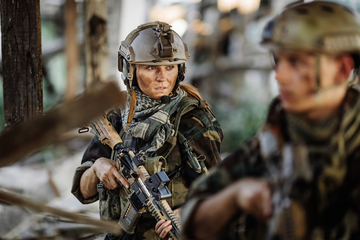 Author: Dakota Blagg, University of Washington. To be published in Volume IX Issue I, Winter 2016!
The United States will rescind its combat exclusion ban on women in 2016. Opponents fear that integration will undermine unit cohesion, weaken combat effectiveness, increase sexual assault rates, and undermine safety through chivalry. Elsewhere, Canada and Israel do not exclude women from combat. Their experiences suggest what are likely to be the effects of ending the combat ban in the United States. This paper examines whether women should be given the right to serve in combat based on the experiences these other countries have had on women's integration. This report finds that Canada and Israel have seen minimal effects on unit cohesion, combat effectiveness, sexual assault, and safety. This suggests that the integration of women will not have a negative effect on combat performance in the United States.
Photo Credit: KANN.studio/Shutterstock.com