Hello Salsa Fans!
Join our mailing list and facebook group to stay updated
Email us at uwsalsa@uw.edu with any questions.


---
Club Practicas - Salsa Lessons
Come and learn the basic salsa steps (and much more), in a relaxed and friendly enviroment. Every week we teach something new and practice the old. Even if you have never danced before, you will find out that everybody can learn quickly some steamy salsa!

Where: ECC Unity Room
When: Tuesdays, 7-8.30pm
Cost: $3 for non-members and free for members! Become a member for just $15 for two quarters.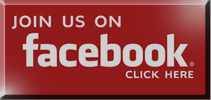 © Copyright BENJAMIN C. LUCAS 2009
All Rights Reserved