Last Thursday, some SWE members took a field trip to the T-Mobile HQ in Bellevue, WA. Current women engineers at T-Mobile spoke to the students about their careers and gave great advice for transitioning from college to the work place. Afterwards, they got to tour the various handset testing labs and learn more about engineering at T-Mobile.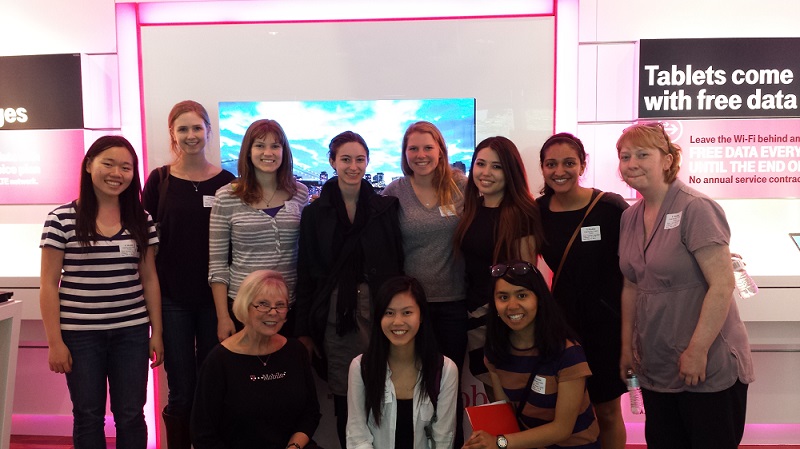 Many thanks to recruiter Karen Doran of T-Mobile for organizing this great tour and giving us some awesome gifts at the end. To everyone who came, thanks for participating and we hope you enjoyed the tour!
Want to hear about more tours like this in the future?
Join SWE and subscribe to our mailing list. (Links in the menu above.)