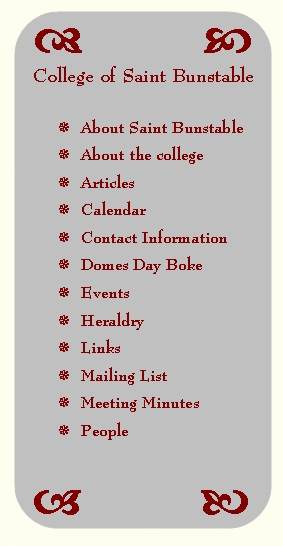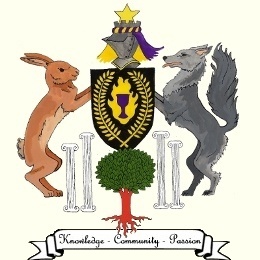 Welcome to the
College of Saint Bunstable
at the University of Washington
Greetings!
Welcome to the College of Saint Bunstable, the branch of the Society for Creative Anachronism (SCA) on the University of Washington campus in Seattle. Our meetings for the 2012-2013 school year are the second Tuesday of every month, 5:30-7:30 PM. Meetings are generally in the HUB; watch the mailing list for updates.
The meeting for Tuesday, March 12th is in the Electrical Engineering Building, room M406.
Please check our
events page
for details about upcoming events.
If you are a newcomer to the SCA, check out the SCA's newcomers page for more info on the Society in general.
Please feel free to contact us at "sca AT u DOT washington DOT edu" for more information on the SCA at UW or in the Seattle area.