WELCOME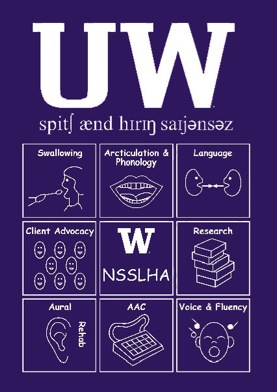 Welcome to University of Washington's chapter of the National Student Speech Language and Hearing Association (NSSLHA). We are a pre-professional association for students interested in the fields of Speech-Language pathology, Audiology, and Communicative sciences.

As members students will have the opportunity to interact with students and faculty interested in speech pathology, audiology, and communication sciences. We host events, socials, and fundraisers.

This year we are fundraising money to provided the UW Clinic with a new audiometer!

Thank you for your interest and join us at our next event!

Like us on Facebook to stay updated on all of our events and more.