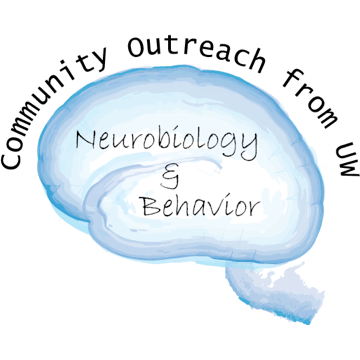 Upcoming Events
Fri, February 29th, 2008
First and foremost: Everybody's favorite event, the annual BRAIN AWARENESS WEEK OPEN HOUSE is this coming Monday, March 3rd. This is our biggest event of the year. If you have ANY spare time between 10:30 and 1:00 that day, come by the HUB West Ballroom and we'll put you to work!

Health Sciences Open House
On April 25-26, we will be participating in UW's Health Sciences Open House. For any community members who didn't get enough during BAW, we'll have similar exhibits set up during this two-day event. It's a long one, so we'll need plenty of volunteers! If you might be able to help out, email Robin.

Classroom Visits
We are still doing classroom visits! Each year, we have to turn down many of the 1000 students whose schools apply to come to BAW. We do the best we can to visit those schools and bring our BAW exhibits to their classrooms. Stay tuned for announcements on classroom visits!