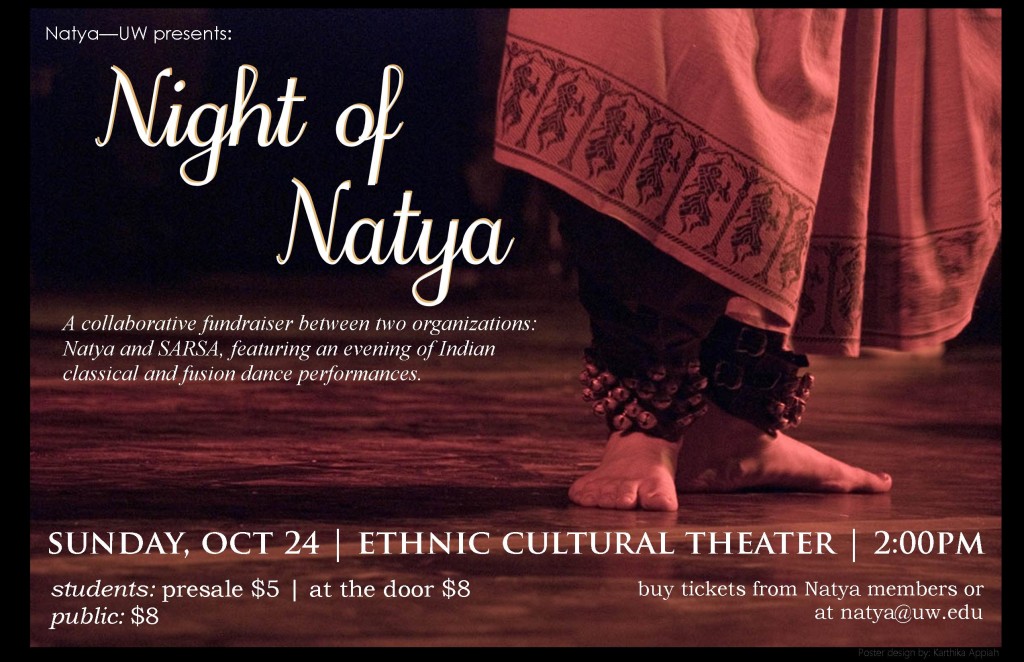 Natya Dance Team would like to invite you to our début night of classical and fusion performances for the 2010 school year. The event will be a collaborative fundraiser between two organizations – Natya and SARSA – and your support will be greatly appreciated. Our Night of Natya will be your chance to attend Natya's first dance event of the year while supporting a good cause. Please join us as this will surely mark the beginning to a successful Natya year!
---
Sunday, October 24th
2:00pm-4:00pm
Ethnic Cultural Theater
3940 Brooklyn Ave NE Seattle, WA 98105
Tickets will go on sale starting October 1st. Contact any of the Natya members to get your tickets! We'll also be tabling a few days before the event.
---
Contact us at
natya@uw.edu
with any questions!