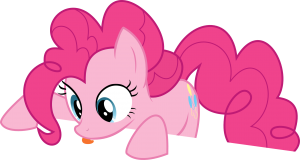 The meeting tomorrow (2/10) will be located in the HUB RSO office. Same time (6-8pm). The RSO office is next to the HUB front desk. This will be for the laminator that we will be using to make the miniature ponies tomorrow. This activity is free. We will have some pre-selected vectors to choose from but you are welcome to use one you find.
For those who did not have the opportunity to finish their T-shirts from last week we will have the print ready tomorrow to iron onto the T-shirts. If you did not get your images in yet please send them to Reid​ so that he can print them and bring them to the meeting.
We might have a laptop up to show playlist videos and episodes so you can paste some videos on the Facebook page post just in case.