"Between stimulus and response is a space. In that space lies our power and our freedom to choose our response. In those responses lie our growth and happiness." - Viktor Frankl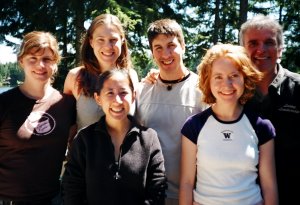 Hello and welcome
to the LIFT Chapter at the University of Washington, Seattle, WA. Please join us soon for a workshop!

These in-depth and useful workshops will be facilitated by Chris Loving, LIFT founder, UW Visiting Scholar and recognized expert on leadership in the sciences and engineering. Chris consults with major universities and educational systems, Fortune 500 companies and not-for-profit enterprises. A frequent keynote speaker, he has pioneered visionary leadership models for over 25 years, working with hundreds of organizations and thousands of people across Europe and North America.

Learn more about these workshops.