DDFA News & Events
The website has moved
And the club is now under new management
Join us this year by contacting us at: dowdawgs@u.washington.edu
Make sure to include in your email:
- Your first and last name
- Field of study
- What you want out of the DDFA

DDFA Investments



Welcome!
The Dow Dawgs Finance Association (DDFA) was founded in the spring of 2005. The club was created as a result of a merger between two of the biggest clubs at the University of Washington, namely the Dow Dawgs Investment Club and the Undergraduate Finance Association.
The club's main goal is to serve as an intermediary between students and professionals working in the fields of: investment banking, asset management, sales, trading, corporate treasuries, and risk management.
Our weekly events are excellent opportunities to learn about possible careers in a variety of fields. In addition, we also arrange tours of various companies and financial institutions to give students a chance to explore the professional work environment. During the year our members may take part in the club's equities and fixed income investments by providing strategic trading ideas. Our officers will also host "round-table" strategy talks to discuss current macroeconomics, industry, and market news to prepare our members for interviews.
Sponsors: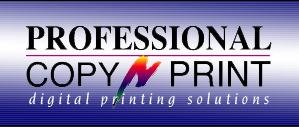 ---

APPLE THAI -4220 UNIVERSITY WAY NE
Seattle, WA 98105

---

(42nd ON THE AVE!)
4215 UNIVERSITY WAY NE Seattle, WA 98105
---
To be added to our mailing list click here.