HERE AT THE ALPHA RHO CHAPTER OF THETA CHI, WE PRIDE OURSELVES IN BEING BETTER FRATERNITY MEN AND BROTHERS THROUGH ABIDING BY OUR CORE COVENANTS OF LEADERSHIP, INTEGRITY, SERVICE, AND PRESENCE. WE DEVELOP VALUABLE BONDS OF FRIENDSHIP AND BUILD USEFUL NETWORKS THAT GUIDE US THROUGH COLLEGE AND BEYOND.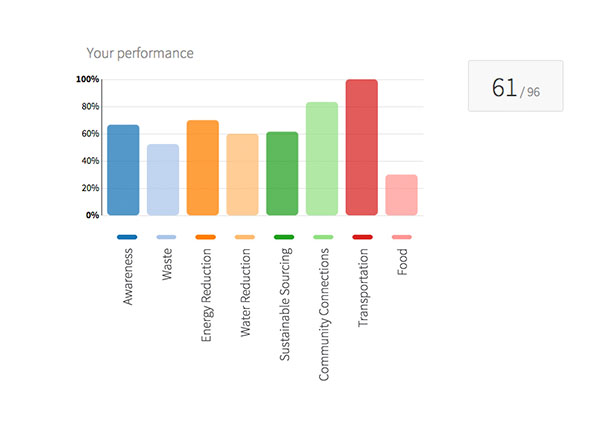 While Theta Chi has stronger areas, like for instance in transportation and sustainable sourcing, we still have significant progress to make, most notably in Awareness and energy reduction. 
 We have and follow a very good waste management program. In our dining room, kitchen and library we have adequate disposal means for trash, recyclable materials and compostable materials.

Motion-sensors in dining room and all LED lighting!

Efficient Showerheads (1.5 GPM flow)

Chapter has reusable and compostable products for eating

Hosts clothing swap and has secure bike parking!
NO active Green Chair position.

Only 50% of bins have clear explanatory signage

No members participated in the Greek Clean-Up

No ENERGY STAR appliances and no reminders to turn off lights
---
Current Project(s): Improving the Lighting and Water sustainability in Chapter!
Green Greek Representative: Project Leader Ben Weymiller
Latest Sustainability Survey Info: November 2016
Other involved members: NA
Past Projects:
Implemented Sustainable Water Solutions 
(Fall 2016, Ben Weymiller)
 Changed lighting
(2015, Ben Weymiller)
Future Projects:
Create a Report on "Making the Business Case for Sustainability" to encourage stakeholders to implement sustainable solutions and to provide an example to other chapter's of what they could be saving Increase Sustainable Sourcing: Buy compostable or re-usable kitchen items (utensils, etc.) Additional Chapter Education on Best Waste Practices, Reducing Energy, etc.  Design an Energy Challenge for the Chapter to reduce overall energy usage
---
Ben Weymiller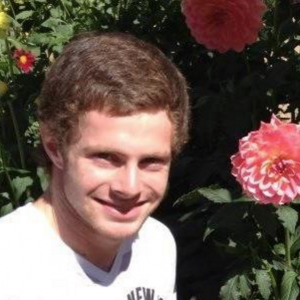 I am a Business Administration CISB student and Chinese dual major, with focuses in Operations and Supply Chain Management and Environmental Studies. I have always been passionate about the Environment and with to pursue a career in renewable energy. My goal with our program is to take our potential to be more efficient as a house and capitalize on the great resources available to us through the Green Greek program. Right now Theta Chi is focused on water usage and hope to implement new technology and program this quarter!
Sustainability Action Plan: NA

---