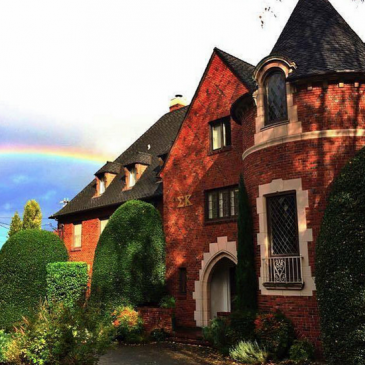 Sigma Kappa is committed to improving the environment. Improvements can happen every day through purposeful actions and choices that, collectively, make a significant impact on the overall health of our planet. One of our national service projects is "Inherit the Earth," which provides the opportunity for collegians, alumnae and citizens to work together to improve local environments.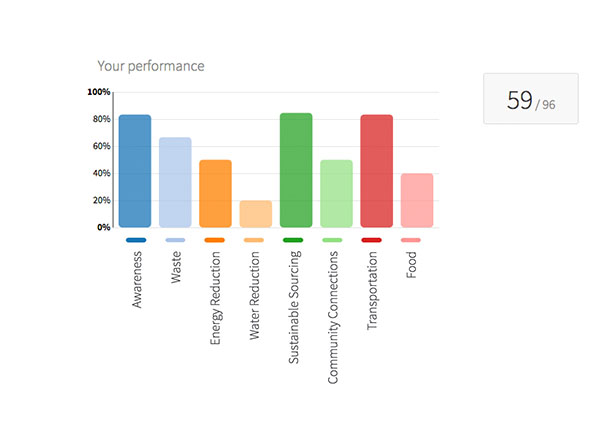 ---
Current Project(s): Sustainable Lighting Solutions, Creating a Sustainability Committee in the Chapter

Green Greek Representative: Vivian Chin

Latest Sustainability Report (July 2016): View here!

Other involved members: Green Greek Director Talia Haller, Member Jane Green, Member Zoe Thuesmunn, Member Bela Garcia, Member Alyssa Sismaet, Member Pei-Ming Tokuda, Member Katie Rosemond

Past Projects:

Chapter Education: Seattle Public Utilities Staff on best waste practices, November 2015 (Talia Haller) Outfitted every room with recycling bins to encourage best waste practices, November 2015 (Talia Haller) Coordinated Community Collaboration: UW-Farm & SK Volunteer Event, October 2015 (Talia Haller) Outfitted main areas with recycling, composting, and trash bins & VERY visible signage, September 2015 (Talia Haller) Established Utility Baseline (including electricity, water, and waste), March 2015 (Talia Haller) Installed Sustainability Chair, January 2015 (Talia Haller)

Future Projects:

Sustainable Shower Solutions: Reduce Shower Flow from 2.5 GPM to 1.5 GPM Create a Report on "Making the Business Case for Sustainability" to encourage stakeholders to implement sustainable solutions and to provide an example to other chapter's of what they could be saving Increase Sustainable Sourcing: Buy compostable or re-usable kitchen items (utensils, etc.) Additional Chapter Education on Best Waste Practices, Reducing Energy, etc.  Design an Energy Challenge for the Chapter to reduce overall energy usage
---
Vivian Chin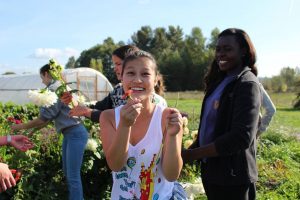 Vivian is in her second year at UW and is studying Accounting and Finance. She is Sigma Kappa's current Sustainability Chair and VP of Finance. In addition, she is in Alpha Kappa Psi, is a First-year Interest group leader, and works both on and off campus. Vivian is very passionate about the environment which is why she is thrilled to be a Green Greek representative. As a representative, she hopes to spread awareness about sustainability, and share, assist in, and develop sustainable projects that all chapters can partake in. Her current project in Sigma Kappa is installing occupancy motion sensors and switching all lights to LED lights. Moving forward she hopes to replace all shower heads with low flow shower heads and invest in fun shower-timers to conserve water.
Sustainability Action Plan: View here!
---
UW-Farm & SK Collaboration: Annual Farm to Table Dinner
In October 2015, Sigma Kappa provided a majority of the UW Farm's volunteers for their annual fall event, the Farm to Table Dinner. Our involvement stemmed from a desire to collaborate and serve other sustainability-minded and environmentally-friendly groups on campus. From picking flowers and carving pumpkins to serving Chaco Canyon Cafe's amazing locally-sourced and organic cuisine, this volunteer experience not only helped the UW Farm team pull together an amazing event but also educated our chapter about the vibrant farm community right down the hill from our house!  This year we will provide our volunteer service for the second time in a row – we may even be starting a tradition!
---
---
Sigma Kappa on the Blog!