Pi Kappa Phi strives to promote friendship, develop character, advance justice, and assist in the acquisition of a sound education. We believe that service is an integral part of the fraternity experience and helps develop men of high character. It is our hope that ourchapters and colonies will focus their collective energy toward benefiting their fellow man by improving the community or by providing for the less fortunate.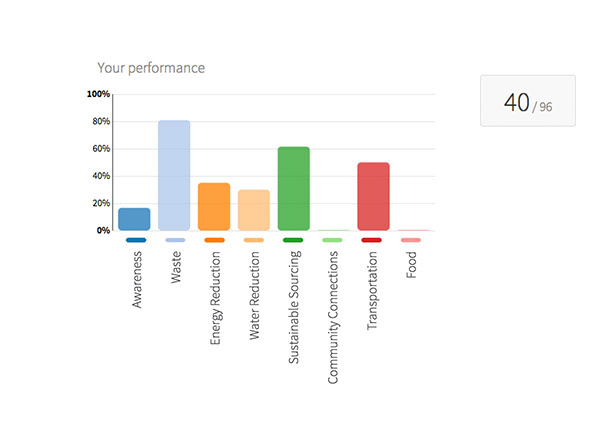 While Pi Kappa Phi has stronger areas, like for instance in Sustainable Sourcing, we still have significant progress to make, most notably in Waste Reduction and Community Connections.
Seven members attended the Fall Greek Clean-Up

Active Green Chair Position within chapter and Sustainability update progress at Chapter Meetings

Kitchen has composting, study room has recycling!

Chapter participated in the Greek Street Clean-Up!

LED's used for lighting

Eco-Friendly showerheads (1.5 or below GPM)
Waste Disposal Behavioral Problems (people throw things away in the incorrect bin)

Chapter doesn't have reminders to turn off lights or take shorter showers

Chapter doesn't volunteer for environmental causes 

Increase signage for recycling/compost bins

Encourage walking, biking, or carpooling.
---
Current Project(s): We're working on revamping our lighting/heating. We use a very old boiler system that hardly works. Many light in the house do not even have a light switch to turn them off, so you have to shut them off by using the breaker. These two things I would love to see fixed. At least getting some actual correct electrical wiring to light switches.
Green Greek Representative: Gavin Forrester
Latest Sustainability Survey Info: November 2016
Other involved members: NA
Past Projects:
Installed Sustainability Chair, 
2016 (Gavin Forrester)
 Organized/Promoted Fall Clean-Up, 
November 2016 (Ian McNabb)
Future Projects:
Sustainable Shower Solutions: Reduce Shower Flow from 2.5 GPM to 1.5 GPM Create a Report on "Making the Business Case for Sustainability" to encourage stakeholders to implement sustainable solutions and to provide an example to other chapter's of what they could be saving Increase Sustainable Sourcing: Buy compostable or re-usable kitchen items (utensils, etc.) Additional Chapter Education on Best Waste Practices, Reducing Energy, etc.  Design an Energy Challenge for the Chapter to reduce overall energy usage
---
Gavin Forrester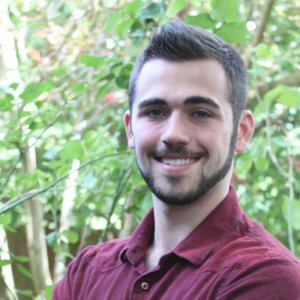 I'm majoring in ESRM and have a passion for sustainability!
Sustainability Action Plan: NA

---