It shall also be the Purpose of Delta Delta Delta to promote and develop mutually beneficial relationships between the Fraternity and the colleges and universities where the Fraternity has established chapters, to develop qualities of unselfish leadership among its members, and to encourage them to assume, with integrity and devotion to moral and democratic principles, the highest responsibilities of college women.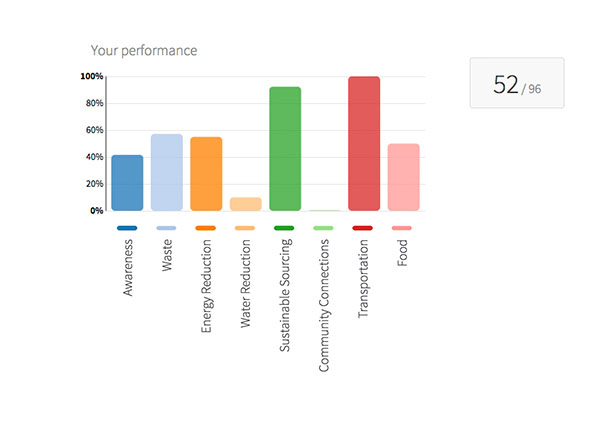 While Tri-Delts has reached 100% in the sustainable transportation category, we need to work on our Community Connections and water reduction!

 Provide secure bicycle parking for chapter members, as well as encouraging walking, biking, and carpooling

 Reached 100% in Transportation Category

 We have occasional updates on sustainability progress in meetings or on social media sites

 People in the chapter are mindful of correct disposal whether it be recycling, compost or trash.

ENERGY STAR Appliances: Refrigerators, Washers & Dryers
Didn't participate in Greek Clean-Up

Chapter doesn't have networked printer

Lighting is CFL's (use a little more power than LED's but less than conventional lighting, but contains mercury and still emits a significant amount of GHG).

 Traditional (2.5 + GPM) Shower heads

No Community Connections!
---
Current Project(s): Establishing a Sustainability Chair in Chapter!
Green Greek Representative: Ivy Terry
Latest Sustainability Survey Info: November 2016
Other involved members: NA
Past Projects:
Created Sustainability Committee within Chapter
(Fall 2016, Ivy Terry)
Future Projects:
Sustainable Shower Solutions: Reduce Shower Flow from 2.5 GPM to 1.5 GPM Create a Report on "Making the Business Case for Sustainability" to encourage stakeholders to implement sustainable solutions and to provide an example to other chapter's of what they could be saving Increase Sustainable Sourcing: Buy compostable or re-usable kitchen items (utensils, etc.) Additional Chapter Education on Best Waste Practices, Reducing Energy, etc.  Design an Energy Challenge for the Chapter to reduce overall energy usage
---
Ivy Terry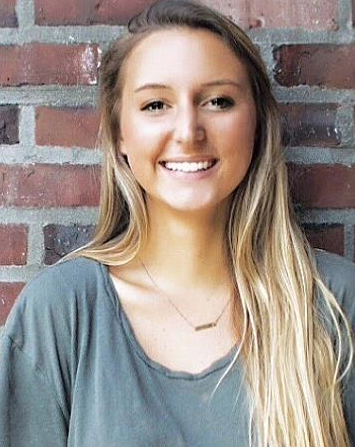 I am a junior at the University of Washington in the Environmental Science Program with a focus in Wildlife Conservation and Statistics. I am so excited to be part of the Green Greek Program to help initiate conversations in the greek system and help our community become more aware of our impact to the environment.
Sustainability Action Plan: NA
---