Alpha Tau Omega Since 1865, Alpha Tau Omega has been providing men of true character a complete and rewarding college experience. Here at the University of Washington we pride ourselves on continuing this tradition through social, academic, and personal growth. Our social calendar will allow you to meet new people through fun and rewarding experiences. Our emphasis on scholastic excellence will help ensure your collegiate success. The strength of our brotherhood creates a close fraternal community that builds lifelong friendships and memories. We are committed to recruiting and developing the leaders of tomorrow who will succeed at college and beyond.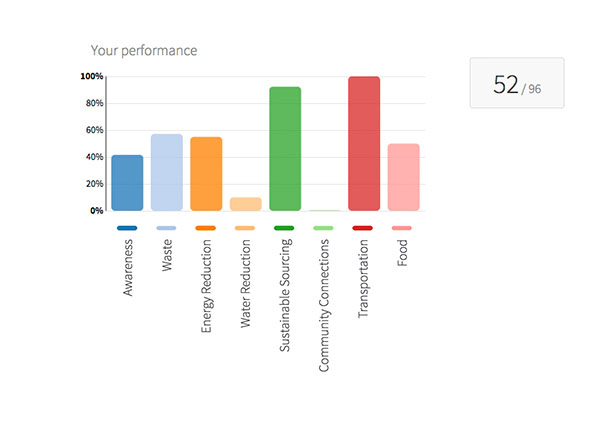 While ATO has stronger areas, like for instance in Transportation, we still have significant progress to make, most notably in Waste Reduction, Awareness, and Food.
Active Green Chair position in house with information posted about upcoming sustainability-related events!

14 members participated in the Greek Clean-Up & Chapter volunteers for environmental causes!

Motion-sensor lights in some main areas (third floor bathrooms)

Chapter provides reusable coffee mugs, dishes, and utensils, as well as disposable recyclable products.
 We have labeled recycling bins placed around the house and a regularly used compost bin in the kitchen. People in the chapter are aware of recycling and composting, but too often people get lazy and throw recyclables/compostables in the trash.

No ENERGY STAR appliances!

Primarily use CFL's rather than LED's.

Traditional 2.5+ GPM Showerheads & no reminders for shorter showers!
---
Current Project(s): Improving the lights to reduce environmental impact and transition to LED's.
Green Greek Representative: Franklin Faust
Latest Sustainability Survey Info: https://green-certification.uw.edu/results/57e301815a2ae6631d0374e2/581965725a2ae6631d0375f7
Other involved members: NA
Past Projects:
 Led "Environmentally Lit" Project Group, worked to transition house to LED's (Fall 2016, 
Franklin Faust)
Future Projects:
Sustainable Shower Solutions: Reduce Shower Flow from 2.5 GPM to 1.5 GPM Create a Report on "Making the Business Case for Sustainability" to encourage stakeholders to implement sustainable solutions and to provide an example to other chapter's of what they could be saving Increase Sustainable Sourcing: Buy compostable or re-usable kitchen items (utensils, etc.) Additional Chapter Education on Best Waste Practices, Reducing Energy, etc.  Design an Energy Challenge for the Chapter to reduce overall energy usage
---
Franklin Faust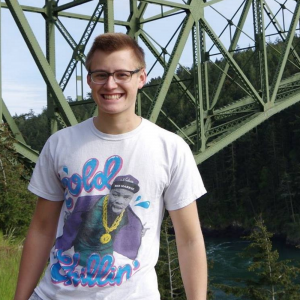 My goals for this program are to set up my chapter's utilities in a transparent manner through a program like wegowise in order to make the financial argument for more green and cost-efficient changes in my chapter. Through gaining skills in professionalism and presentation through guest speakers in this program I hope to be a persuasive voice for environmentally friendly practices for and in my chapter. My intended major is neurobiology, and I am interested in sustainability because I want future generations to have the same, rich planet that I was born into, not a planet tarnished by climate change and anti-environmental human practices.
Sustainability Action Plan: NA

---