Alpha Gamma Delta is an international women's fraternity that promotes academic excellence, philanthropic giving, ongoing leadership and personal development and above all, a spirit of loving sisterhood. Guided by our Purpose, Alpha Gamma Deltas strive to attain a higher standard, thereby improving their lives, the lives of those around them and the communities in which they live. Together, we continually work to Inspire the Woman and Impact the World.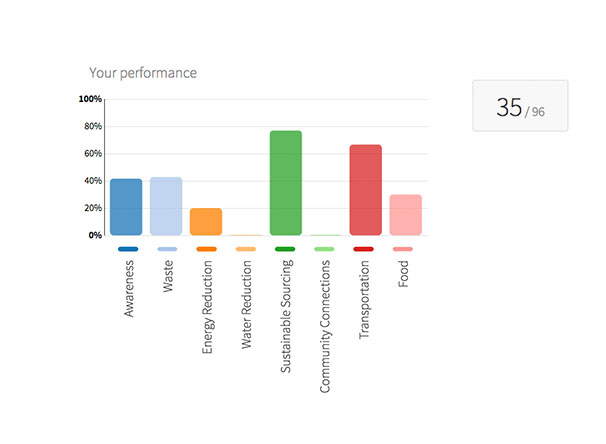 While Alpha Gamma Delta has stronger areas, like for instance in Sustainable Sourcing, we still have significant progress to make, most notably in Water Reduction and Community Connections, as well as waste.
75% of compost/recycling bins have clear, explanatory sigange/

If no one is home during breaks, the heat is usually turned down

All bathrooms have motion-sensor lighting, as well as the library!

When reusable alternatives aren't available, chapter uses compostable products. 
No active "Green Chair Position" within Chapter

No bathrooms have a compost bin for paper towels and the study room doesn't have a bin for recycling!

No ENERGY STAR appliances

None-efficient Lighting with no reminders to turn off lights!

Doesn't volunteer for environmental cuases or host a clothing swap!
---
Current Project(s): Improving the Waste Practices in Chapter, including getting recycling/composting bins in main areas with visible signage. We're acting as a case study for Seattle Public Utilities on improving the waste practices in the UW Greek Community.
Green Greek Representative: Amber  Longrie
Latest Sustainability Survey Info: 
Other involved members:
Past Projects:
Future Projects:
Sustainable Shower Solutions: Reduce Shower Flow from 2.5 GPM to 1.5 GPM Create a Report on "Making the Business Case for Sustainability" to encourage stakeholders to implement sustainable solutions and to provide an example to other chapter's of what they could be saving Encourage buying ENERGY STAR appliances and switching to efficient lighting. Additional Chapter Education on Best Waste Practices, Reducing Energy, etc.  Design an Energy Challenge for the Chapter to reduce overall energy usage
---
Amber Longrie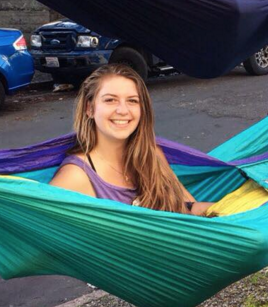 I am majoring in Civil & Environmental Engineering. One of the goals I have working with Waste Right is to improve the quality of disposal and awareness among our community. I want to instill a consciousness and passion for environmental awareness and correct waste management, emphasizing the need to abide by legal laws set by our city while also influencing all others we interact with. I strive to achieve environmental sustainability throughout all aspects of my life and learn with others in correlation with the natural environment and its processes.
Sustainability Action Plan: NA
---