Our purpose is to provide the opportunity for a Jewish man to be able to join a Jewish organization whose purpose is not specifically religious, but rather social and cultural in nature. Alpha Epsilon Pi is a Jewish fraternity, though non-discriminatory and open to rushing all who are willing to espouse to our purpose and values.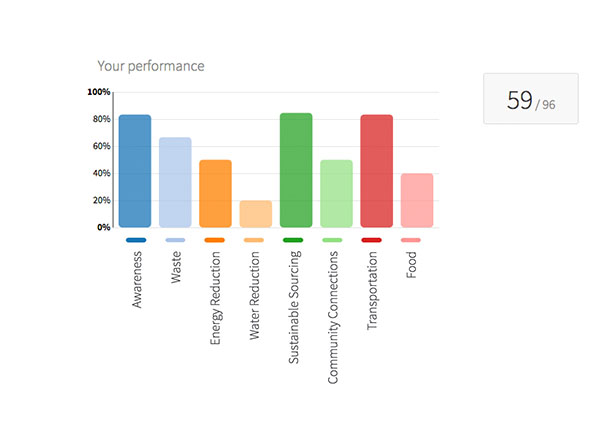 While Alpha Epsilon Pi has stronger areas, like for instance in transportation and awarness, we still have significant progress to make, most notably in waste reduction.
Active Green Chair and occasional updates on chapter's sustainability progress in meetings!

Chapter has a number of recycling and composting bins (including a compost bin in the kitchen and a recycling bin in the study room), 75% of which have explanatory signage.

Chapter provides reusable dishware and compostable disposable for on-the-go!

Chapter volunteers for environmental causes at least once per year!
No ENERGY STAR Appliances

CFL's rather than LED's for lights!

Traditional 2.5+ GPM Showerheads

New members not taught about sustainable transportation (how to use the LINK)!
---
Current Project(s): Improve the lighting in my house by getting LED lights and reduce unneeded waste.
Green Greek Representative: Michael Puig-Holzman
Latest Sustainability Survey Info: Fall 2016
Other involved members: NA
Past Projects:
Worked on Lighting project to transition chapter to LED's (
Fall 2016, Michael Puig-Holzman)
Future Projects:
Sustainable Shower Solutions: Reduce Shower Flow from 2.5 GPM to 1.5 GPM Create a Report on "Making the Business Case for Sustainability" to encourage stakeholders to implement sustainable solutions and to provide an example to other chapter's of what they could be saving Increase Sustainable Sourcing: Buy compostable or re-usable kitchen items (utensils, etc.) Additional Chapter Education on Best Waste Practices, Reducing Energy, etc.  Design an Energy Challenge for the Chapter to reduce overall energy usage
---
Michael Puig-Holzman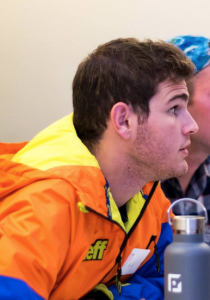 Hey, I'm Michael and I am the Green Chair of Alpha Epsilon Pi. Though I am Physics/Astronomy major, I am very interested in making my house more environmentally friendly. I hope to improve the lighting in my house by getting LED lights and reduce unneeded waste.
Sustainability Action Plan: NA

---