Alpha Delta Pi collegians and alumnae, as well as friends and family members of Alpha Delta Pi, show their philanthropic spirit in many ways. Alpha Delta Pi sisters make an impact on their campuses and in their communities.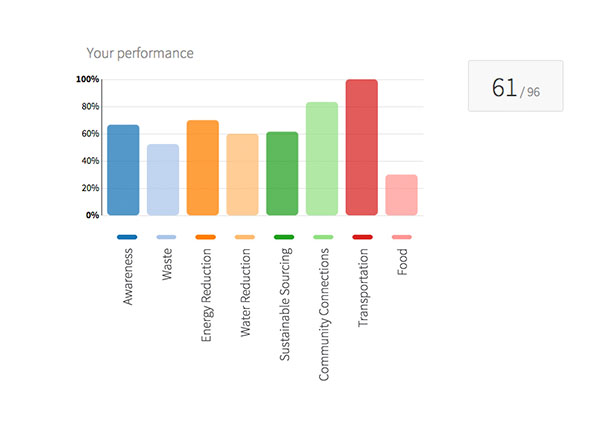 A D Pi is strong all-around but we want to work on increasing our sustainable food practices and reducing waste!

 All recycling/composting bins have signage!
 Won an Environmental Excellence Award last year from Panhellenic  Lights are mostly LED's Motion-sensor lights in all main areas. Chapter volunteers for an environmental cause multiple times per year!
 Chapter doesn't have networked printer!
 No ENERGY STAR Appliances Chapter has never done a Meatless Monday No reminders for shorter showers and only one for turning off lights. No community connections!
---
Current Project(s): Worked to determine solar potential for specific chapters within the Greek Community, specifically related to our chapter because we have a well-suited roof for solar.
Green Greek Representative: Madeleine Karstetter
Latest Sustainability Survey Info: November 2016
Other involved members: NA
Past Projects:
Did a "sustainability-related" exchange with a fraternity on campus,
2016, Kathryn Steele
Determined that solar power was not feasible for our chapter house at this time, 
Autumn 2016, Kathryn Steele
Future Projects:
Organize a Meatless Monday for Chapter Create a Report on "Making the Business Case for Sustainability" to encourage stakeholders to implement sustainable solutions and to provide an example to other chapter's of what they could be saving Additional Chapter Education on Best Waste Practices, Reducing Energy, etc.  Design an Energy Challenge for the Chapter to reduce overall energy usage
---
Madeleine Karstetter
Sustainability Action Plan: NA
---