AXO continues to make efforts to mindfully dispose of waste. We are beginning to identify ways to improve our habits while at the same time, speaking to our House Board about physical changes we want to see happen in our house, like getting compost bins for the bathrooms. Overall, we are excited to improve our sustainability.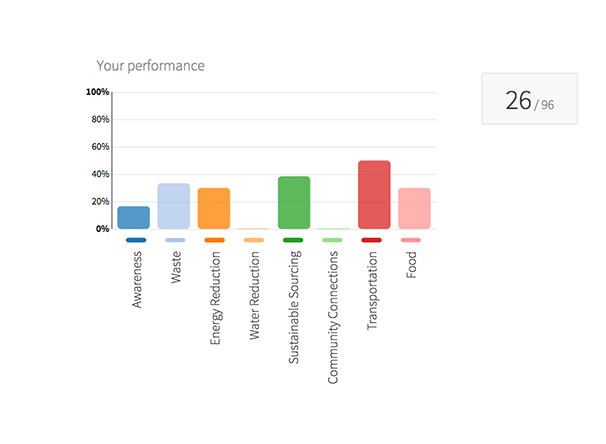 While Alpha Chi Omega has stronger areas, like for instance in transportation, we still have significant progress to make, most notably in water reduction and community connections.

 Study Room has a recycling bin
Chapter has networked printer!
Three Energy Star Appliances
Chapter provides reusable mugs, dishes, and utensils!
 Need to create a permanent Sustainability Chair Position in Chapter
Kitchen and bathrooms don't have compost bins!
Only 25% of recycling/composting bins have clear signage
Heat is not turned down over breaks when no one is around
No energy-efficient lights or reminders to turn off lights
---
Current Project(s): Currently working on upgrading our shower heads to reduce our water usage, but we're also excited to continue building sustainability into the culture of AXO through education and awareness!
Green Greek Representative: Cheyenne Jobe
Latest Sustainability Survey Info: November 2016
Other involved members: Green Greek Members Marguerit Henderson, Natalie Maas, Adrianne Stowe, Samantha Lehto, Rachel Seely
Past Projects:
Encourage participation in sustainability-focused organizations or programs (5+ members in the Green Greek Representative Program), 
January 2016 (Cheyenne Jobe)
Proposed shower head upgrades, 
Autumn 2016, Cheyenne Jobe
Future Projects:
Sustainable Shower Solutions: Reduce Shower Flow from 2.5 GPM to 1.5 GPM Create a Report on "Making the Business Case for Sustainability" to encourage stakeholders to implement sustainable solutions and to provide an example to other chapter's of what they could be saving Increase Sustainable Sourcing: Buy compostable or re-usable kitchen items (utensils, etc.) Additional Chapter Education on Best Waste Practices, Reducing Energy, etc.  Design an Energy Challenge for the Chapter to reduce overall energy usage
---
Cheyenne Jobe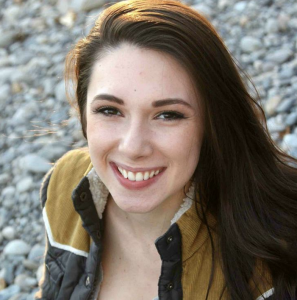 I'm a freshman interested in double majoring in Comparative History of Ideas and Landscape Architecture. The environment has always been extremely important to me, so it's an honor to act on that passion and represent my chapter through this incredible program. I'm currently working on upgrading our shower heads to reduce our water usage, but am excited to continue building sustainability into the culture of AXO through education and awareness, as well as by prioritizing sustainability in decision making processes that impact our house physically. "What I stand for is what I stand on."
Sustainability Action Plan: NA
---