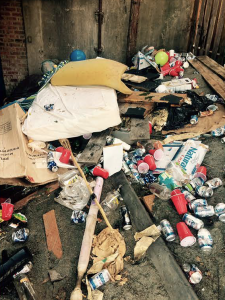 It's no secret that waste is a big problem in some areas of the UW Greek Community, as well as other areas north of campus. This problem turns from big to BIG in the month before school starts (late August and early September) and the month after school ends (June). Students are on the move, transitioning between houses, apartments, dorms, etc. and in the process a lot of waste gets left behind or abandoned on the street as somebody else's problem. What's more, waste also piles up in disposal containers throughout the quarter, and cans and other trash gets haphazardly tossed into bushes.
Luckily, there are groups within the community who care a lot.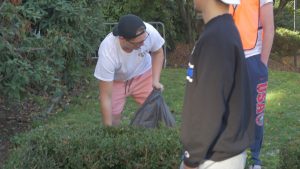 Husky Neighborhood Interns is a University of Washington program intended to create a stronger, safer, and more enriching community for residents. As the Deputy Director for Regional & Community Relations Aaron Hoard explains, this group of dedicated interns puts into action ideas generated from the North of 45th Effort, a platform for residents – students and non-students alike – to discuss neighborhood issues, including health, safety, sustainability, etc. In the past, the Husky Neighborhood Interns have organized Neighborhood Safety Walks, clean-up events (such as their "Touch Up Truck Hill" event last April), and even transformed a vacant lot at the intersection of NE 47nd and 22nd NE into an asset for the community, a park!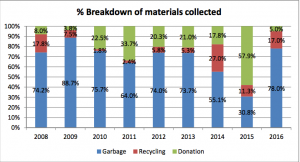 On August 31, September 7th, 26th, and 27th, the Husky Neighborhood Group in partnership with Seattle Public Utilities and UW's Office of Regional & Community Relations will host their Husky Neighborhood Cleanup! They offer FREE recycling, donation, and disposal of unwanted items. In 2008, when the event was first started, collected material from the Spring Husky Neighborhood Cleanup event totaled over 12 tons! In 2015, the Spring event generated almost 6 tons of donated items, such as books, household items, small furniture, electronics, and sporting goods, comprising over 50% of materials collected.
This year, a new player's getting involved: the Green Greek Representative Program (GGRP), a 70+ group of representatives from almost all 50 campus chapters who are dedicated to making the Greek Community a more sustainable place. While the group will heavily promote the August & September event, they are actively planning and hoping to collaborate with the Husky Neighborhood Group on a mid-quarter Neighborhood Cleanup Event for late November.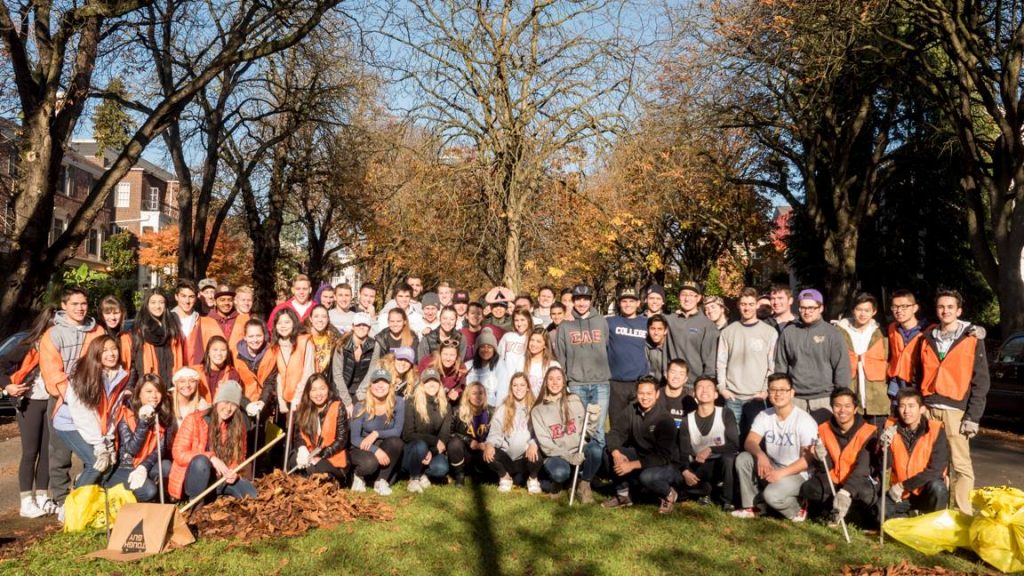 In November 2015, the GGRP was actively involved in the event and got 18+ chapters to participate. However, this year they want to take a bigger role in planning the event and have participation from all 50 chapters. "It's so important to keep our community clean," said Green Greek Director Talia Haller. "But it's almost equally important to foster positive community interactions between the Greek Community, other students, and other residents."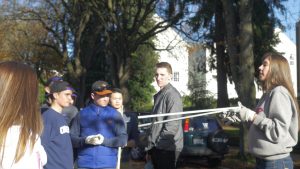 Both groups are excited about the opportunity to work together. "We're always looking for opportunities to work with students, especially Greek students because of the network, resources, and leadership their community can provide," said Deputy Director Aaron Hoard, who manages the Husky Neighborhood Interns.
Originally Published on the UW Sustainability Blog, In Our Nature.