A former professional opera singer, house director, and a passion for sustainability? What's not to love about Candi Mabee, who blessed the Green Greek Representative Program with her presence at our meeting this week. We learned a lot from her experience as a sustainability-loving house director, and are very thankful to have her here in the Greek Community at UW.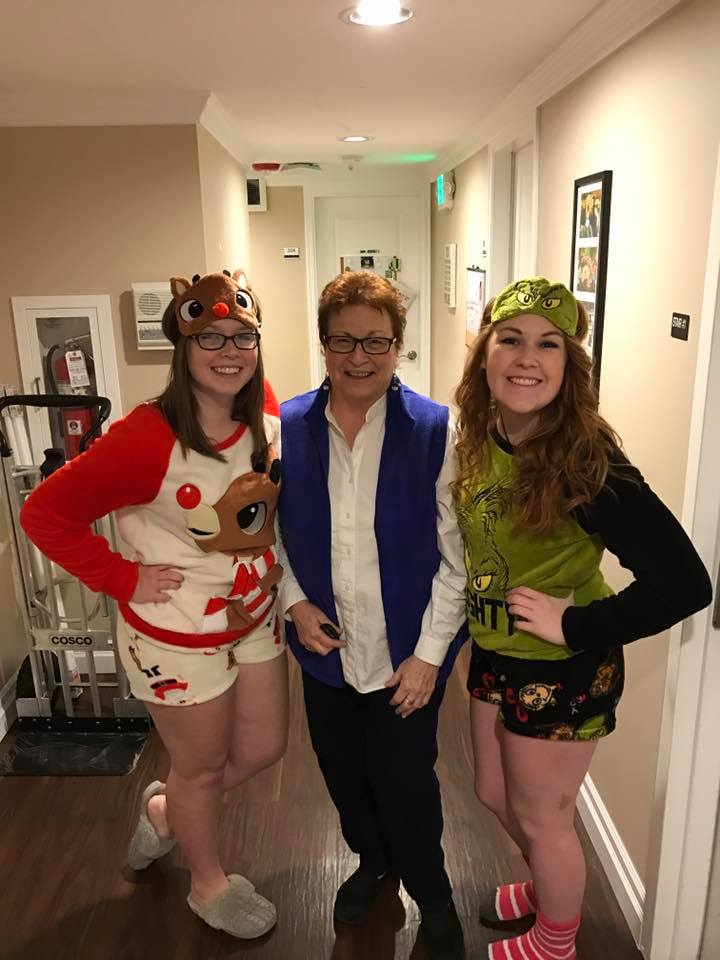 Candi Mabee, the house director at Phi Mu, is quite an inspiration to us all. In her single year working with Phi Mu, she has driven Phi Mu to the highest standard of sustainability. She understands a green lifestyle as the right thing to do for the future and our Earth. In the past as a house director she has focused on the zero waste initiative, meaning utilizing compost and recycle systems to save money and protect the earth from methane gas release.
In order to ease the process of ensuring everyone in the chapter is doing their part, Candi recommends getting the kitchen staff on board, having the system set up so everything is easy and ready to go, accountability of individual members, and to prioritize communication about what goes where. This includes signage, frequent social media posts, and educational programs at chapter meetings. In regard to talking to house moms/directors about sustainability practices, Candi suggests coming prepared with research on cost benefits and how your house is doing, understanding the motivations of the house director, and working with them to find a solution. The key is constant communication.
Candi also recommends shopping at wholesale retail centers, such as the Costco on Aurora, for chapter necessities. Specifically, the Costco business center as they have the necessary compostable utensils and mealtime staples for an extremely reasonable price, as seen below:
| | |
| --- | --- |
| Sustainable item | Cost |
| 12oz world centic cold cups | $15.99 for 200 units |
| 12oz cold cup lids | $7.79 for 200 units |
| Clamshell (late plates boxes) | $18.59 for 100 units |
| 9″ plate | $19.99 for 250 units |
| 12 oz world centric hot cup | $12.69 for 200 units |
| 12 oz hot cup | $16.09 for 200 units |
Following Candi's presentation, the Green Greeks had the opportunity to explore our own case studies and apply the tactics and tools Candi presented to  us to see the applicability of her experience and prepare for real life situations.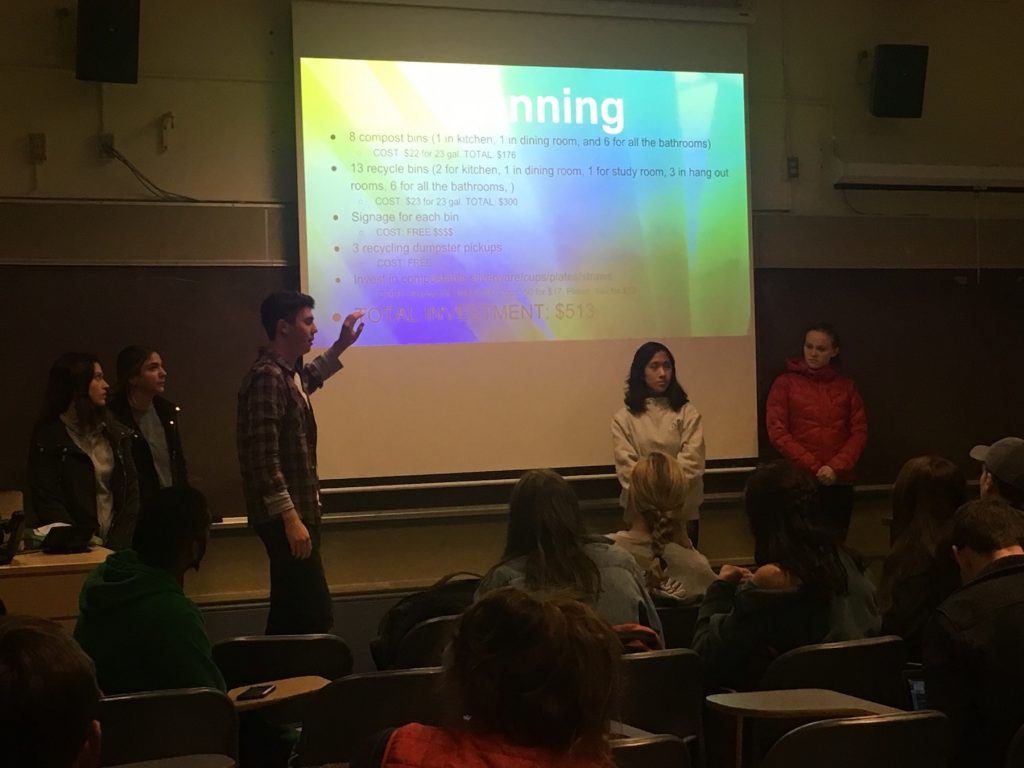 Thank you Candi for those helpful hints. Your efforts have not gone unnoticed and we appreciate your impact here on campus!