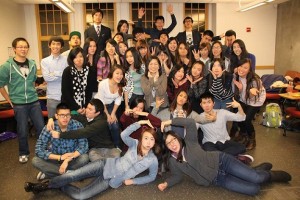 Are you interested in making a difference in the UW campus and promoting Chinese culture? Did you love our events this year? Want to know what it is like to serve as an officer of CSA? If so, you can contribute to

Chinese Student Association is one of the largest Asian student organizations on campus; with almost 2000 members in our Facebook group, we need officers who help share not only our enthusiasm, but also our passion for Chinese culture.
As an officer we look for people who really want to contribute to the CSA community. You don't have to be Chinese, let alone know the language (even our President does not speak Chinese very well… harhar…) What we really look for is someone who is approachable, someone who will take responsibility, someone who is interested in making an impact in his/her community.
This is simply a small survey and, if accepted, we will move you to the next round to an interview with two of our officers.
PLEASE fill out this survey by Wednesday, March 26th. Best of luck and answer honestly! We really hope to meet you

https://www.surveymonkey.com/s/BZY9NSK