First climb of the season, hooray! We went down to Otter Cliffs, which was jammed pack. Since my grip was not up to snuff, and I forgot the guide book, I climbed Chockstone Chimney (5.6) three times, then climbed Deep Blue Sea two times (5.7) and played on a 5.10 move that I couldn't get for the life of me, and then finished up with a quick cool down final lap on Chockstone Chimney. It was a great day of climbing with a wonderful belay from Melyssa. Can't wait to go play on South Bubble next weekend!
The cliffs were already busy when we arrived. Fortunately, one of the routes at my level was still open.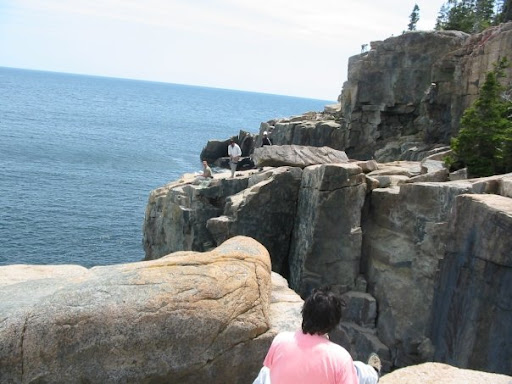 Melyssa ready to belay. We found that flaking the rope into a tarp is much easier than doing a butterfly coil.
The tide wasn't quite all the way out, so I rapelled down to a ledge just above the water. After a couple of climbs, the water was low enough to do the whole climb.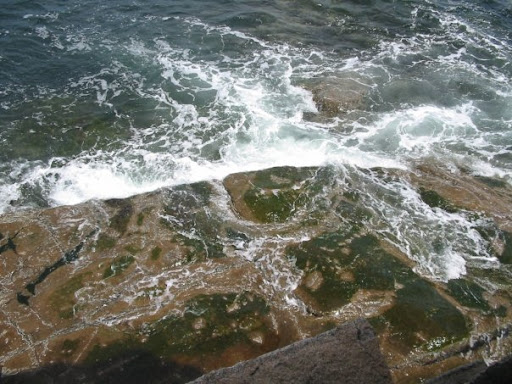 Standing on the ledge looking between the sea stack and the cliff face.
Looking over at the 5.10 problem I played on for a while. The climber next to me is doing Deep Blue Sea (5.7). After a few warm up laps, I moved over to this climb for a bit more of a challenge.
Chockstone Chimney (5.6) goes up the arrete to the chockstone, and then transitions to a fun stemming problem at the top between the cliff and the sea stack. Deep Blue Sea (5.7) climbs up the face on the right.
Higher up on the climb. Chockstone Chimney is a stemming climb up the face in the sun, while Deep Blue Sea goes up the face on the right, and finishes with a lay-back on the bomber flake to the far right.
Standing on the chockstone looking down the climb while waiting for Melyssa to adjust the belay.
Looking over at one of the more popular stemming problems.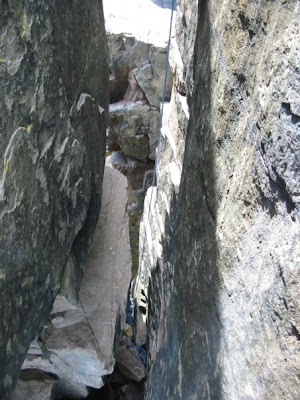 Back at the top.
Views of the ocean from the cliff.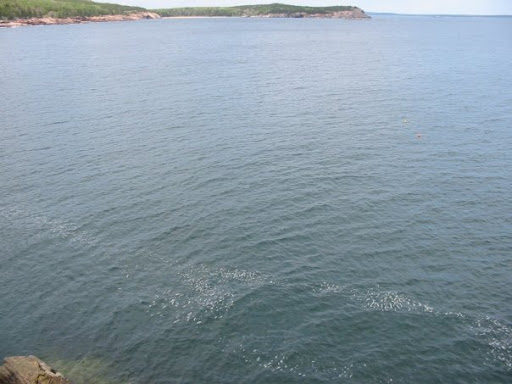 Gearing up for the motorcycle ride home.
Climbers playing on the sea stack.
Many people climbing, and not even the peak of tourist season yet.