This is Tumwater Mountain, elevation 4,480'-ish:
http://www.peakbagger.com/peak.aspx?pid=16421
It's the hill that shelters Leavenworth, or the hill above Castle Rock; take your pick.
Speaking of taking your pick, here are three equivalently concise trip reports:
TR #1:
(Describing the trip later that night)
Quote:
Me:
It was a relief to wade through the patches of Devil's Club, because the soft leaves didn't hurt as much as the slide alder & shattered blowdowns. I tried making shin-guards out of bark, but they wouldn't stay in my socks.
Some Jerk:
*laughs* Y'all been
Cascaded
!
TR #2:
Back at the car:
TR #3:
From the summit of Icicle Ridge the next day: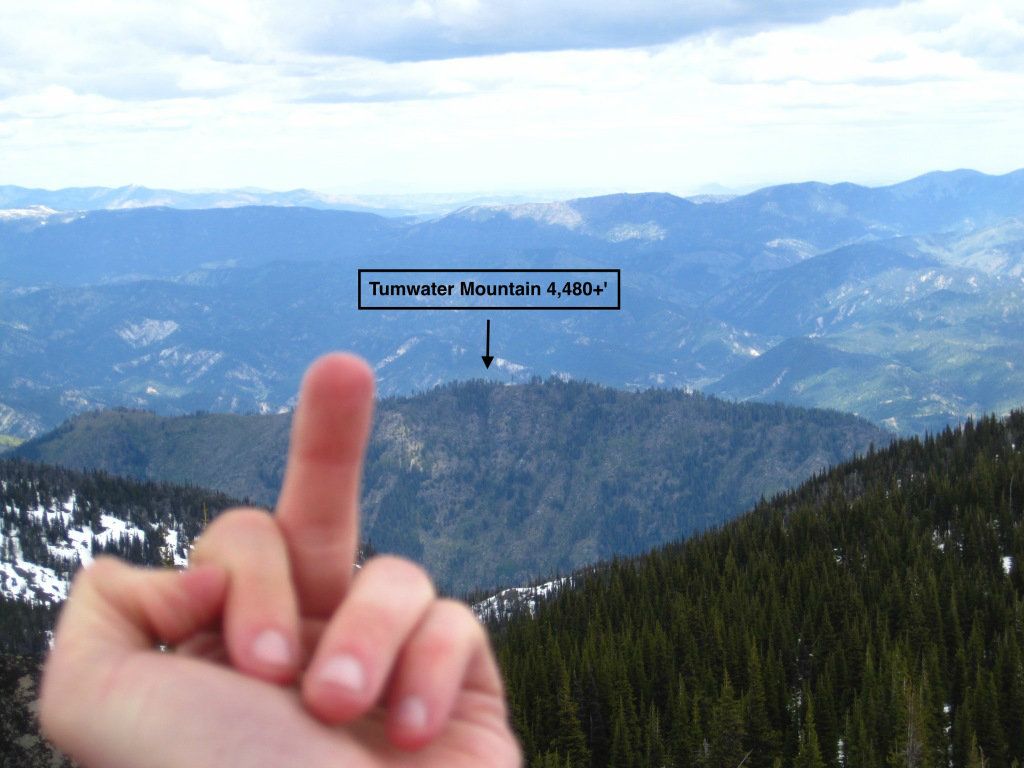 I have had lousier days out, but I haven't summitted a lousier peak in at least 5 years.