I headed down to Larabee State Park Saturday while visiting my brother in Bellingham. There is tons of quality bouldering and cragging here, the rock is sandstone so it tends to a bit portable, but quite grippy at the same time. We started out walking down the train tracks and exploring some of the bouldering and top-roping there, and then went down to Clayton Beach to hit up the more well-known problems on the beach. There are some sweet traverses and overhanging problems here, with crazy wave-sculpted huecos and formations. You gotta hit it at low-tide though, unless you want to do some swimming too. I don't know any of the names or specific grades of the problems we did, but theres a book called Bellingham Rock Climbing that has them listed, or so I'm told. After Clayton we hiked up to Samish Wall and admired the wicked-looking 5.12s and 13s up there, and wished we had brought a rope so we could've climbed some of the easier sport routes around the bat caves.
The rock quality over here leaves a little bit to be desired, but you could easily spend a lot of time just within the bounds of the state park. Tons of bouldering, top-roping, sport, and trad, and zero people. Plus its probably the most scenic cragging/bouldering spot in the state, I'd have to say.
Train tracks rock.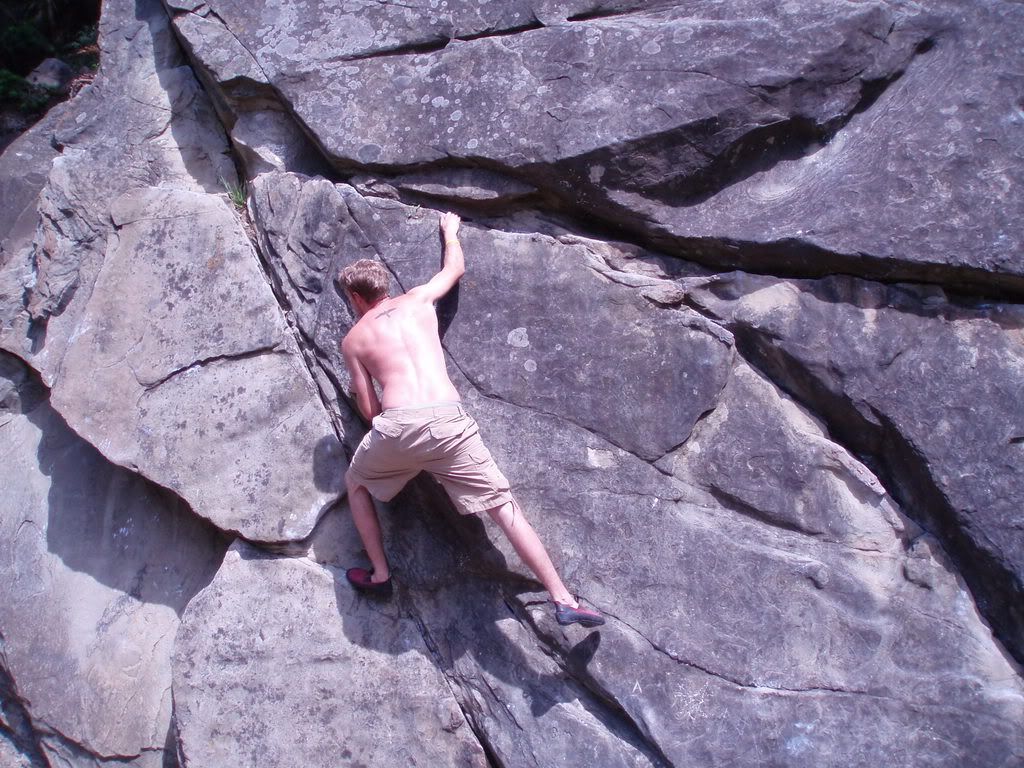 Clayton Beach.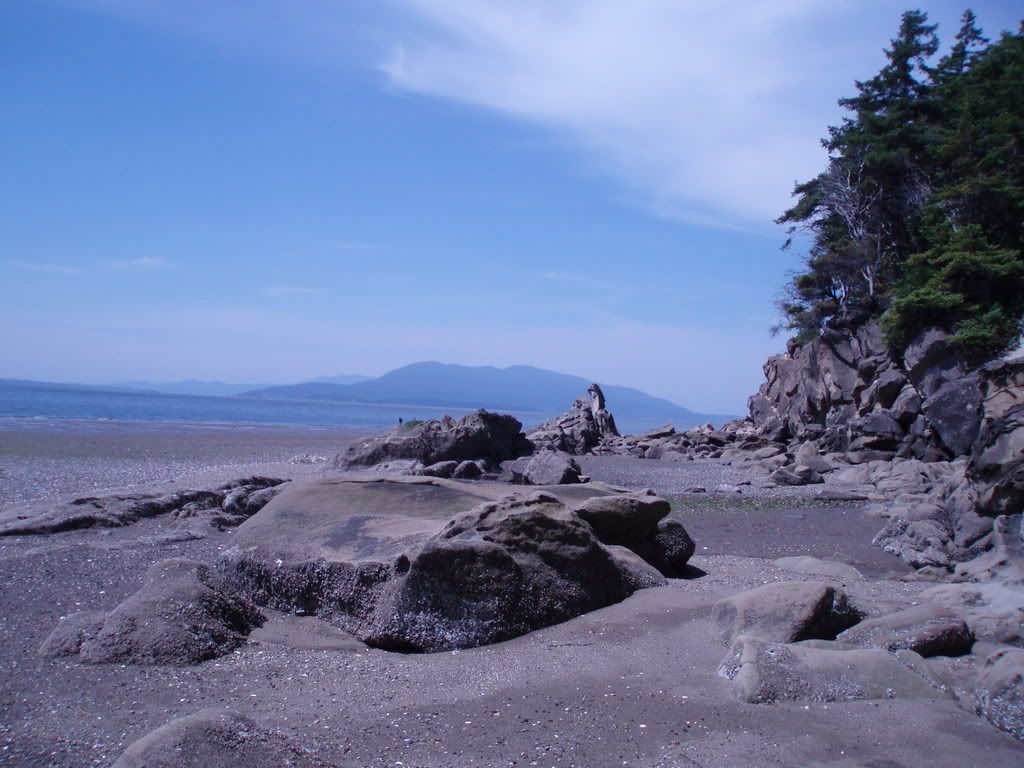 Working out the moves on an awesome V2ish overhang problem.