I headed east with Justin to dry out Sunday after climbing mostly-frozen waterfalls Saturday.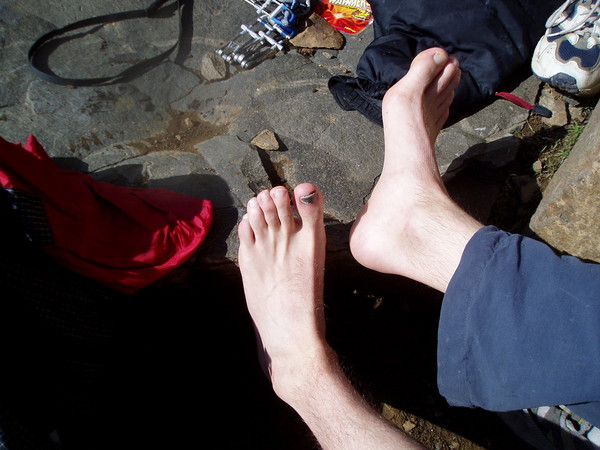 Justin had some foot issues.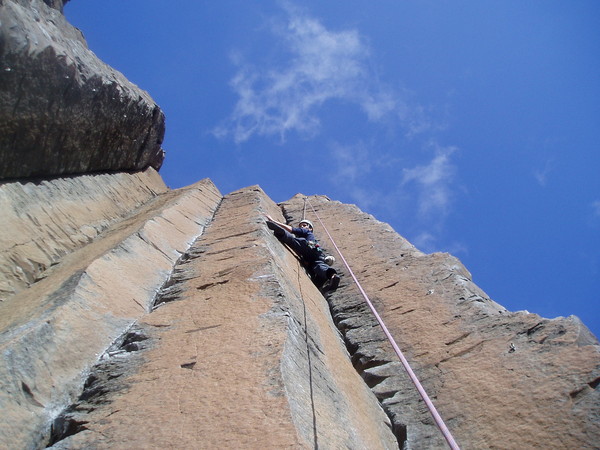 Sun and blue sky, I almost forgot what that felt like.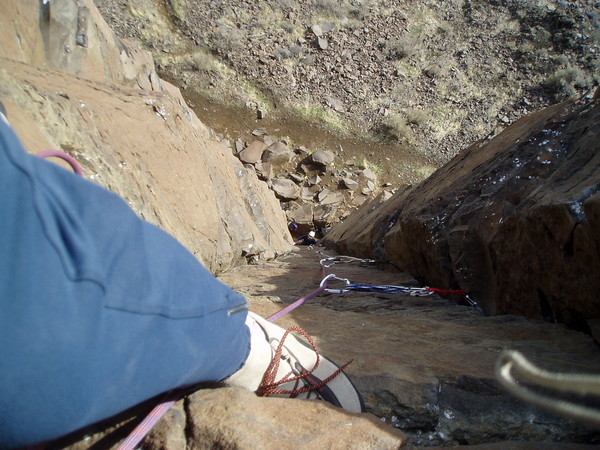 Felt great to bask in the weather while listening to barely-frozen Fug's Falls fall apart elsewhere in the canyon. If you need some warm climbing, head East.