Trip:
Fu** WA I am going to Iceland - The cardinal directions
Date:
2/16/2010
Trip Report:
Seeing as the ice kind of blows in WA this season, I decided to schedule a ten day trip to Iceland. The locals said it was a bad "ice" season in Iceland. By taking a look at the following pictures I am sure you'll agree with me that they are full of shit.
Day 1. Rappelling off a two pitch WI3. We only did two pitches because we didn't get there until later and I was hung over from the night before.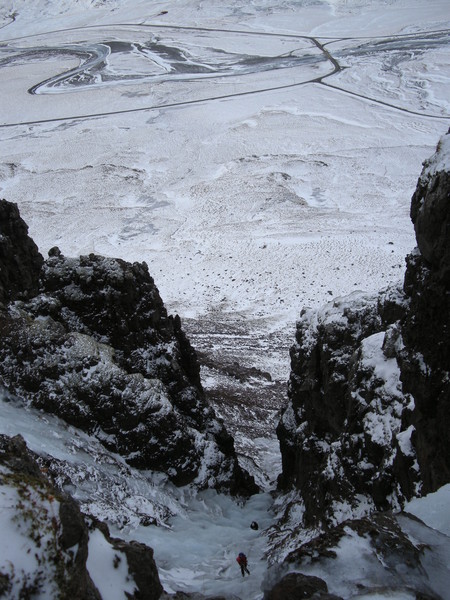 Day 2. No ice here. I'll just mosey on over to this awesome and beautiful WI4 to gain access to....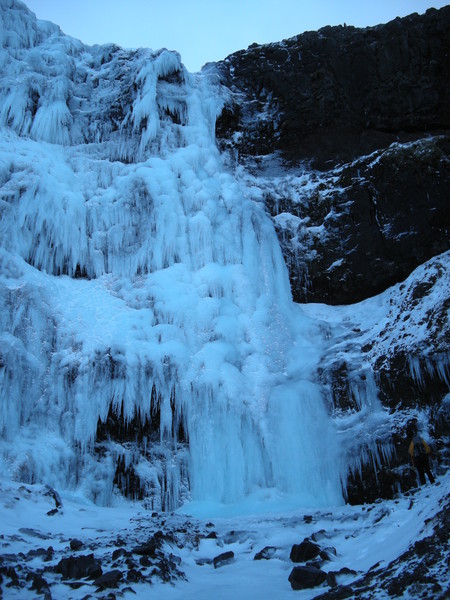 this bad boy amphitheater. Due to lack of time and testicular fortitude, we weren't able to tackle the headwall. Instead we busted out left and did a WI4 that had the consistency of a snow cone on a hot summers day and this....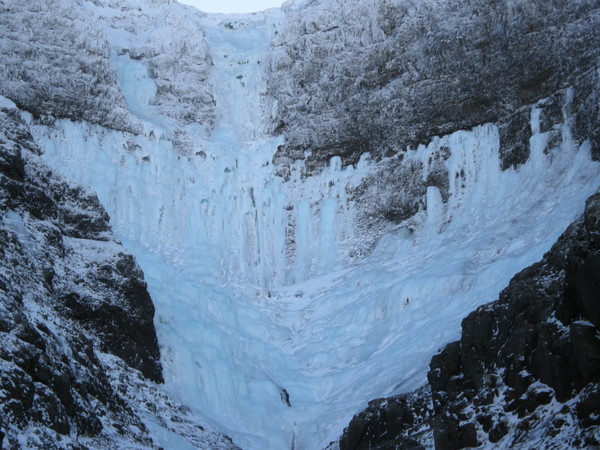 And the Lord said there would be frozen turf and hollow ice and it was good (actually it was scary run out so much for the infallibility of God)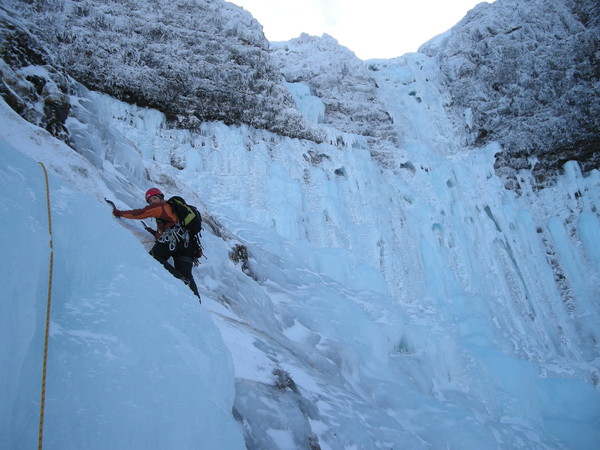 I also did a day trip outside of Reykjavik. Surprising there was very little ice outside of Reykjavik except for this....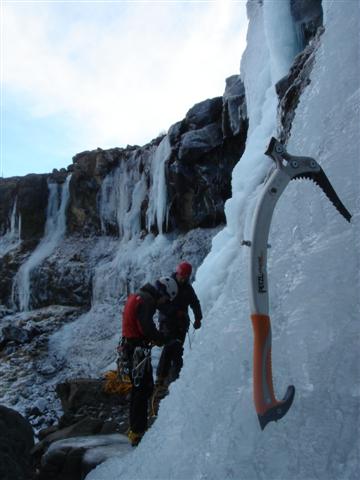 And a little of this...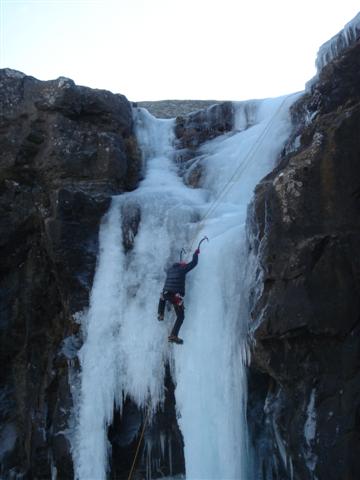 and a little of this to top it off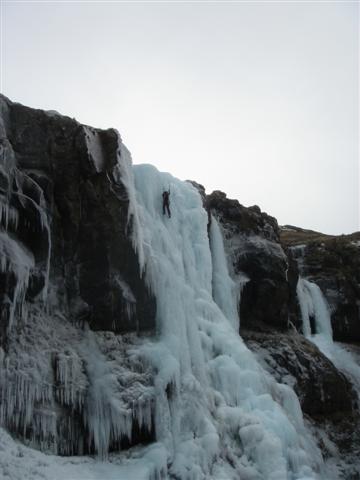 Lessons learned from Iceland:
1) The hotness of the women is a little overstated. That isn't to say there isn't a lot of attractive blond women there. I just think you'd find the same amount, fake and real, of attractive women in any metropolitan city Seattle included.
2) The national Icelandic drink, Brennivin, taste like paint thinner ergo it tastes like shit. Drink at your own risk.
3) Their "bad" ice season is better then Washington and Oregon and any of the other 48 states not names CO, MT, or NH ice season.
4) They really like automatic sliding doors.
Gear Notes:
Tools, ice screws, snowshoes,ropes, crampons, and box of condoms
Approach Notes:
No what so ever. All the approaches were less then 30mins and access is a none issue in Iceland just be nice to the land owner and pack your shit(trash) out.