First of all, here's the Lillooet conditions report:
Marble Canyon: Icy BC P1 and P2 are in, P3 looks very difficult to protect
Deeping Wall is in: There are two great lines here to lead or TR (only saw the right side
led).
There was discontinuous ice in the left corner of Icy BC that someone braver than us led.
Rambles: It was reported back that the left side had good, fat ice, but was wet. I'm not sure about the
Rest of Rambles
photo by Veronika
Photo by Veronika
Carlsberg: In, but thin. WI6 condition
Nightingale: appeared in
Sychronicity: appeared in (river crossing reported to be difficult/not possible, traverse instead)
photo by Veronika
Shriek of the Sheep: Appeared to be nearly in, the final pitch might not by completely connected
Honeyman Falls: lots of ice, but also lots of running water, perhaps good after another cold snap.
The Plum: reported to not be in yet, difficult approach in current conditions
photo by Veronika
Red Wall Wanderer: Saw crux pillar from the road, could be good, likely also has difficult approach with dusting of snow on bare rock.
That's all I remember right now. Thanks Veronika for filling in some of the beta here!
As for our trip, Rafael and I spent 2 days getting in some ice practice at Marble Canyon. We started out on Icy BC. Rafael got in his first lead of the season with P1. I followed. We rapped and he led P1 again. Both of us cut our ascent time in half on this second lap. We're getting into the swing of things. We continued on to the second pitch. P2 was thin near the top and one of Rafael's pick placements went through the hollow tube with running water. We took a look at P3, but decided that it looked too difficult to protect. We went back down to the base, and got a TR on Deeping Wall from a group of fellow CC.com'ers. Thanks! This was a tremendous help for my confidence on ice. I found that I could take plenty of "rests" on this steep WI5 route if I planned it right. There were quite a few places that I could get most (but not quite all) of my weight on my feet and take turns shaking out one arm, then the other. With this strategy I made it up with no falls! I still can't quite imagine what it would take to place a screw while leading this route though!
Day 2 was my day (as Rafael called it): We returned back to Marble Canyon and, with a few great pointers from Rafael, I got to lead P1 of Icy BC. That's been a goal of mine since trip to Lillooet in 2009! Continued on to P2 of Icy BC (now getting quite wet and thin). Rafael took a stab at leading P3 (there was a top rope set there by another party, making for an easy bail out). He stopped after finding it difficult to look up with all of the running water from this section of waterfall. Temps had warmed up a lot since Saturday, we decided to call it an early day and start the long drive home. Hopefully it will cool off again in Lillooet. There's a lot of ice there and it wouldn't take much for it to be in great shape again!
Rafael Leads Icy BC: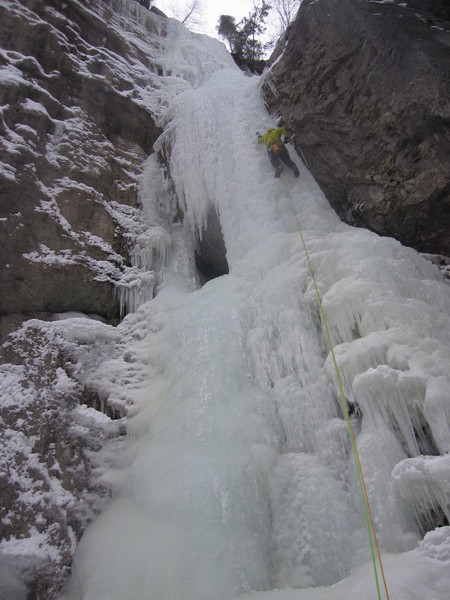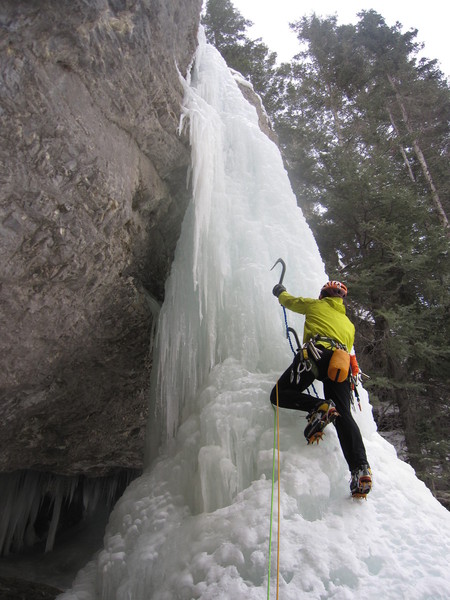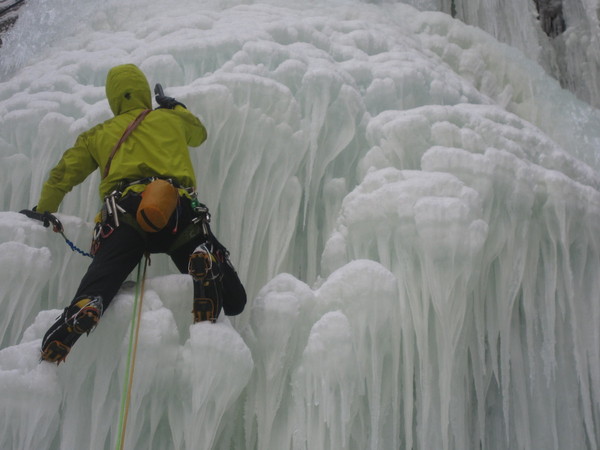 Deeping Wall: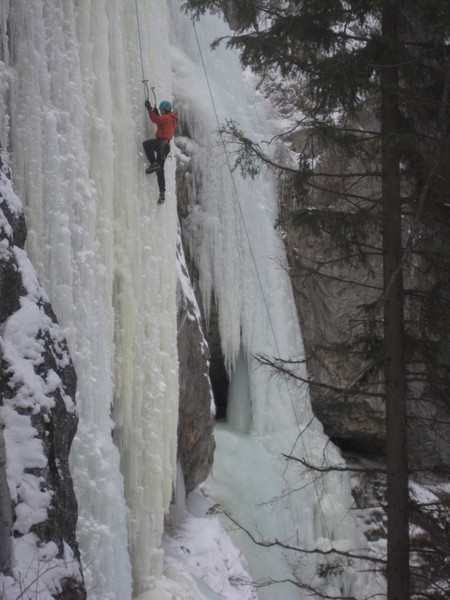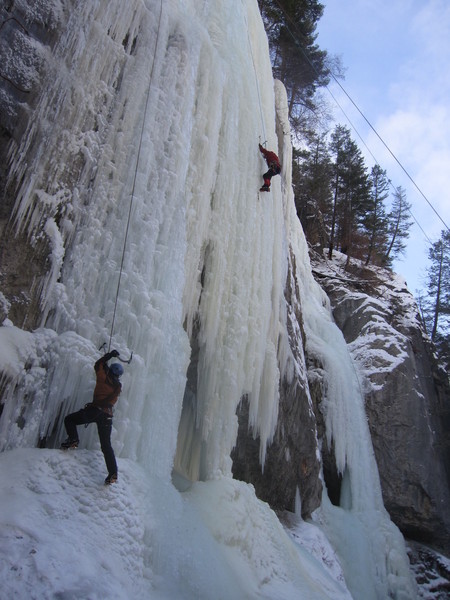 I get to lead P1 Icy BC: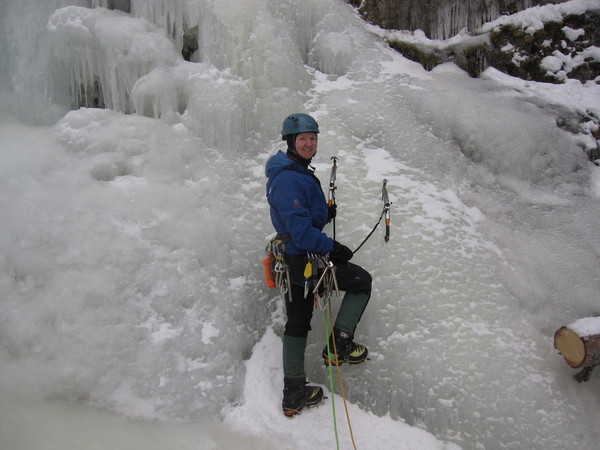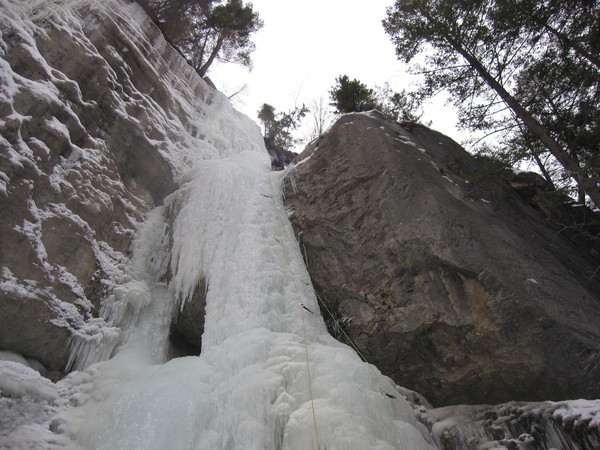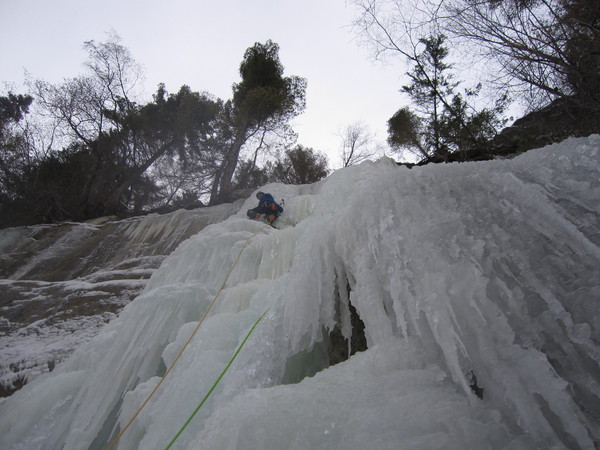 Ice formations: