Hello America!
I took a fine trip with the ACC last weekend amid beautiful skies, so I thought I'd share. Destination - Fay Hut, just west of the continental divide, in BC (Kootenay National Park).
The way in is along a beautiful, albeit heavily burned, forest valley. The Tokumm Creek fire in 2003 was a scorcher, bathing everything in its path for miles.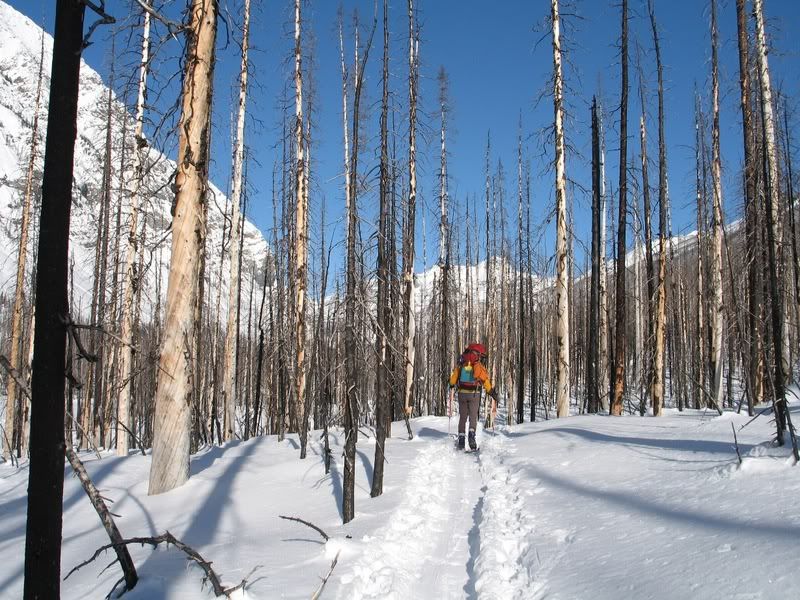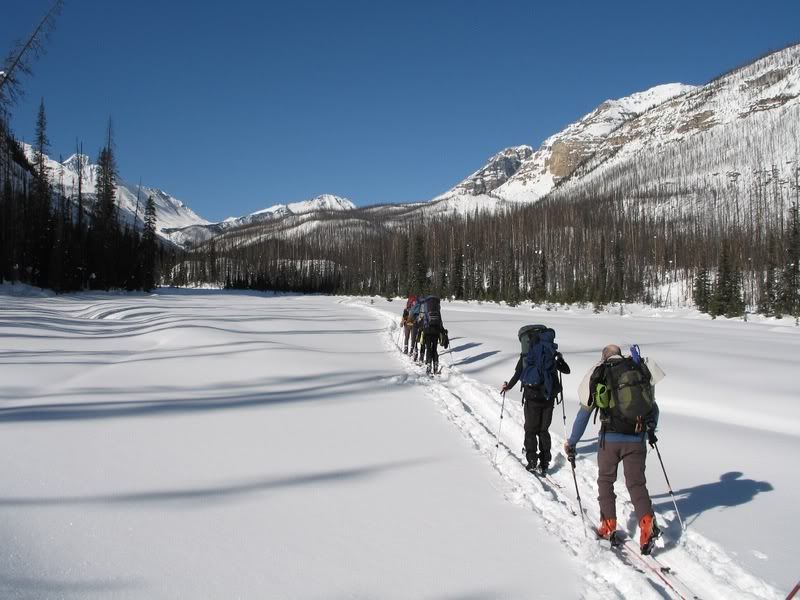 A short scrambly bit led to the hut. The old one burnt down in the fire, so they built this palace in 2005. It's possibly the nicest cheap/free hut I've ever been to (not free, but ACC prices are decent - $30 Canadian or so per night each).
The next day, we decided to head up high. We started up through a slightly gnarly gully which opened up into beautiful alpine terrain.
We roped up for the glacier bit and kept going upward. Our objective: the even-higher Neil Colgan hut, just to check it out (the highest permanent structure in Canada, at 2989m).
Hard to beat these views up high.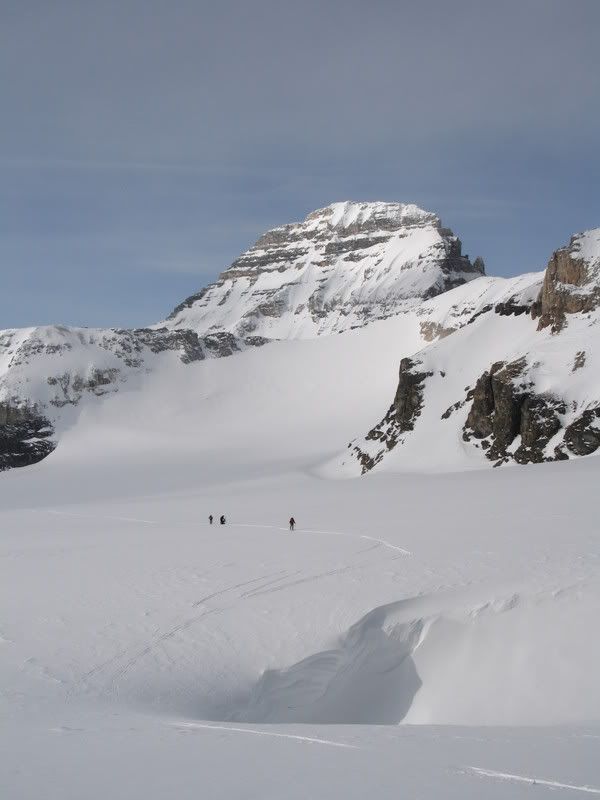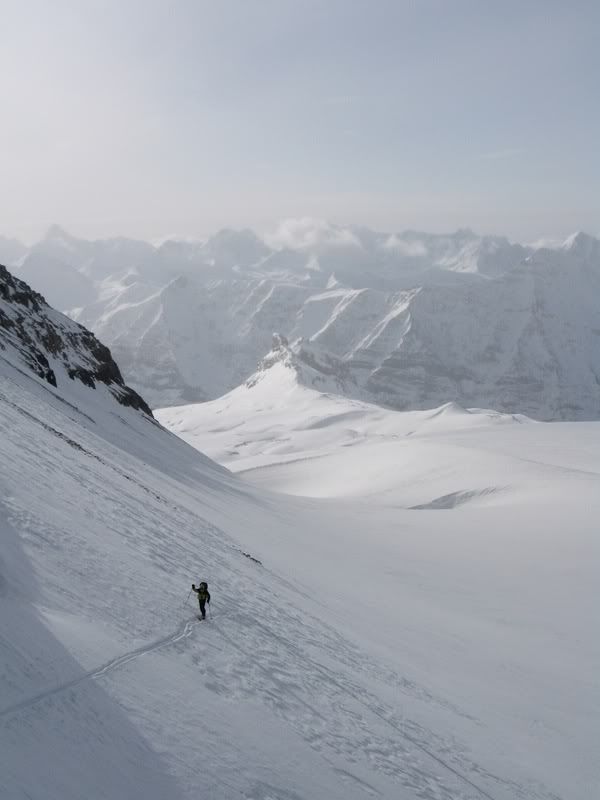 Good sun-warmed snow and long mellow slopes made for fun meadow-skipping on the way down.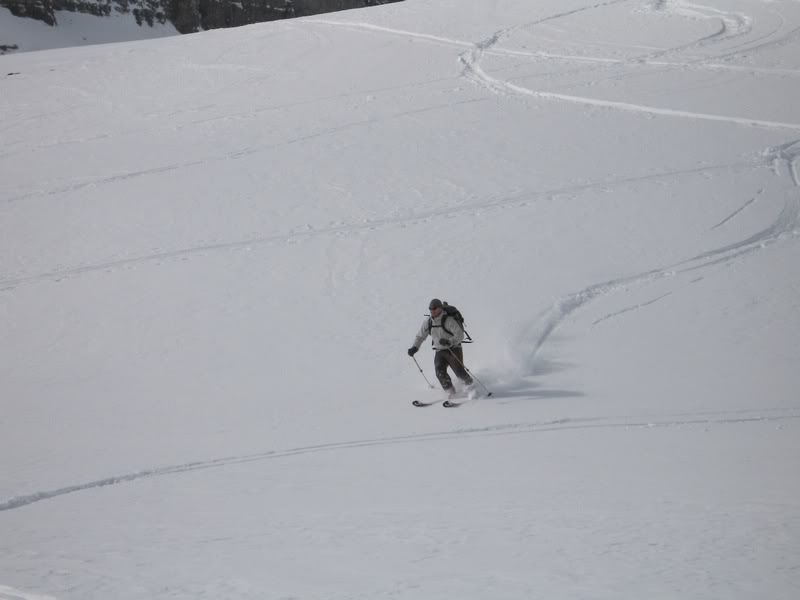 Then we got back to the hut. With the rest of the afternoon free, and not feeling like venturing further that day, I built a kicker to work on my 360s One digger after another suggested that I apparently need to keep working at it....
Yeah, the takeoff was ok, but the landing... (need to look over my shoulder more next time)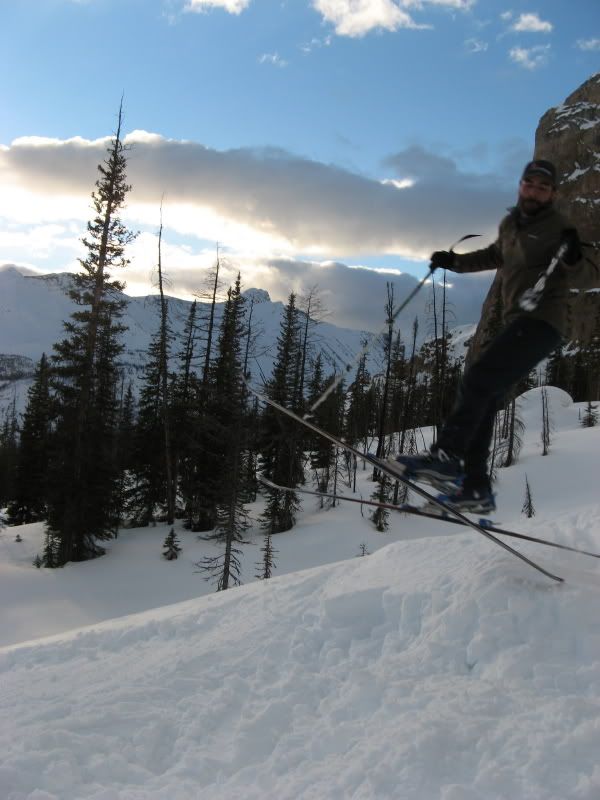 We stayed a second night, with much mandolin-playing, scotch drinking, and good times. The way out was somewhat miserable, with horrible breakable crust down to the valley bottom, and then a long schuss out to the cars.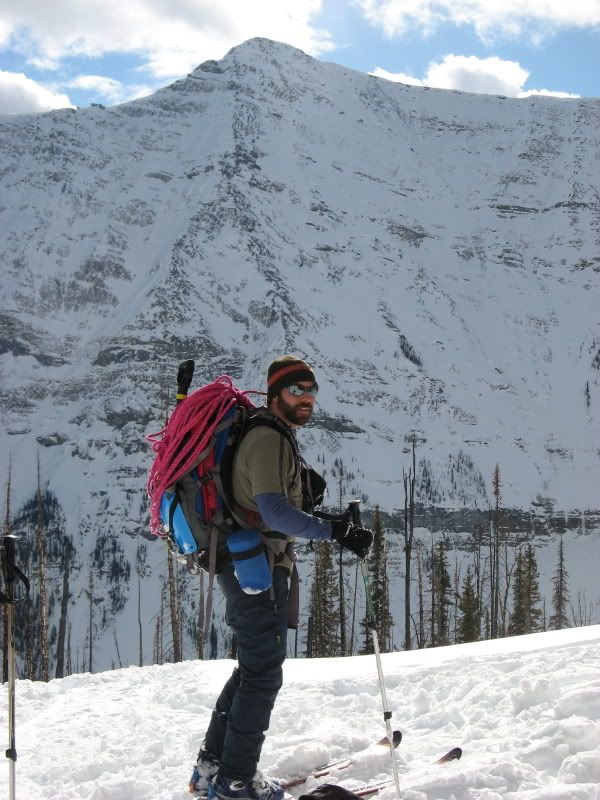 I'll be back.
-DP